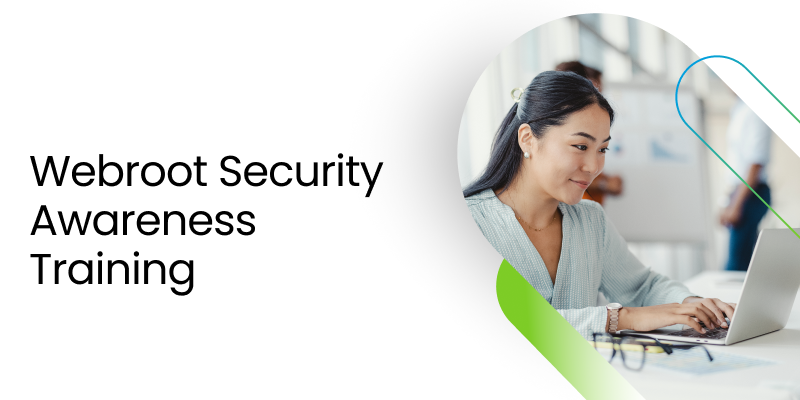 What is being released?
Autopilot campaigns

March Training - Autopilot Baseline: Websites and Software - Don't Fall For It

March Phishing - Autopilot Baseline: Chase Fraud Alert

50 new courses from Skillsoft in German, Spanish, Polish, Dutch and Portuguese

New course from NINJIO: Smishing – Game Day Decision

10 new thematic email, lure and infographic assets for phishing simulations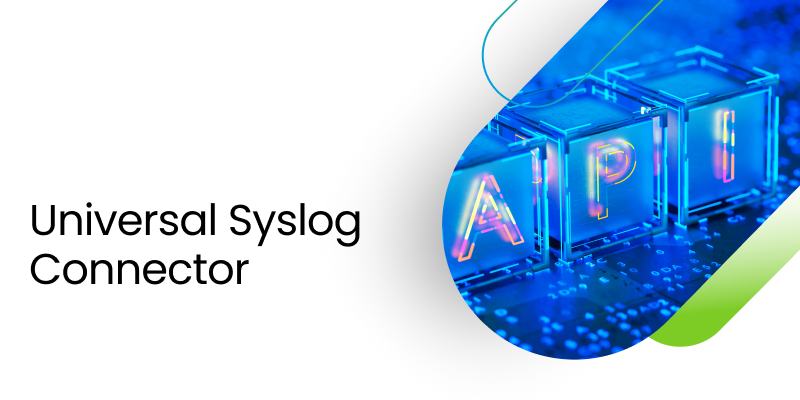 Universal Syslog Connector v1.0 tool which utilizes the Unity API Event Notifications to push near real time alerts to Syslog servers used by SIEMs and SOCs.
New Features
On-prem software that allows event forwarding to Syslog Servers

Users subscribed to the Unity API Event Notifications service can configure the Syslog Connector to push near real-time alerts to any Syslog server selected by the customer

The Syslog Connector leverages the power of the cloud to deliver Syslog messages, bypassing traditional hardware and topology restricted delivery methods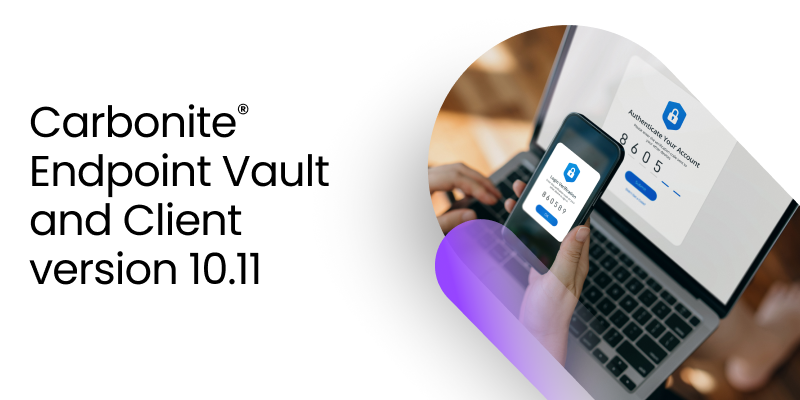 What is being released? 
Carbonite Endpoint Vault and Client version 10.11 offers automation and additional support to make admins lives easier.
New Features
Two-Factor Authentication (2FA) support on the web retrieval site, enabling users to configure their own 2FA settings for enhanced security. 

Automatic synchronization for device and computer names, as well as whitelisting of devices, which simplifies device management and reduces administrative overhead. 

Automated administration role management via Lightweight Directory Access Protocol (LDAP) synchronization, allowing company administrators to grant permissions based on LDAP queries rather than through a manual process. 

Enhanced UI experience: we added search functionality with the addition of two columns on the restore tab --number of files restores and total downloaded file size -- to help admins gain visibility and easily find the data they are looking for.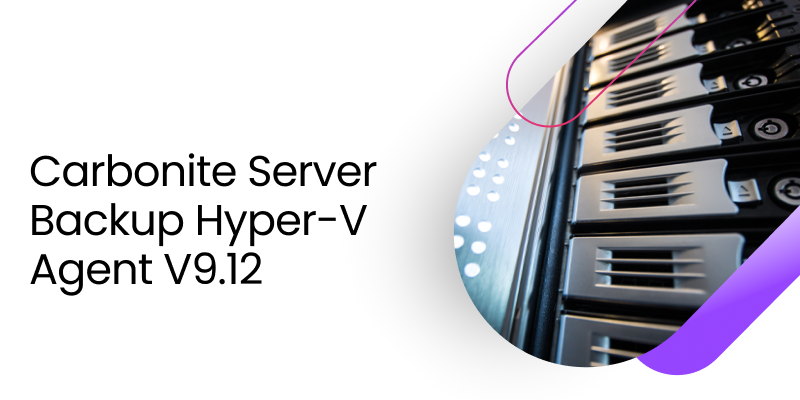 What is being released? 
Support for Microsoft Azure Stack HCI
We have recently witnessed more customers modernize their data centers and choose Hyperconverged Infrastructures (HCI). To support this, customers can now backup and restore virtual machines in Azure Stack HCI clusters with Carbonite Server Backup Hyper-V Agent 9.12. For more information, please read the

release notes

.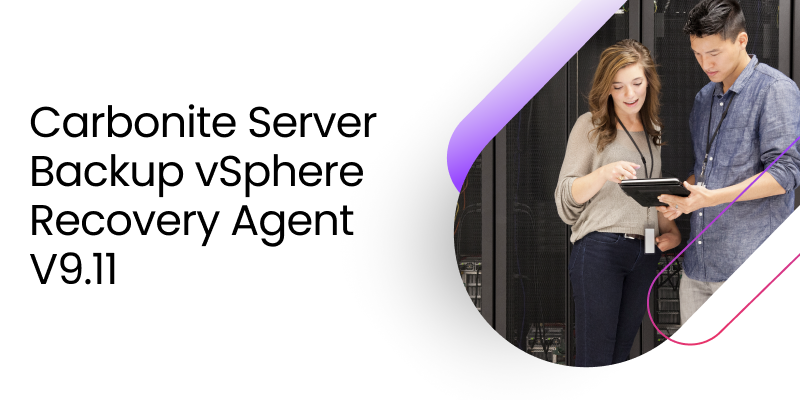 What is being released?
Support for Hourly Backups in vSphere Environments
Hourly, intra-day scheduled backups for VMware vSphere environments. IT administrators protecting VMware vSphere environments can back up their virtual machines as frequently as every hour to capture recent changes. These higher frequency backups increase peace of mind by dramatically reducing the potential for data loss should a restore be required in the event of a disaster, failure, human error or other unforeseen incident.
What is being released?
Our newest Carbonite Information Archiving release helps administrators streamline archiving operations, minimize noise, and ultimately get more time back in their day.
New Features
Simplified management

One of the most asked for features is to easily manage multiple social media and collaboration captures. Now, Administrators can easily manage all user licensed accounts i.e. Facebook, LinkedIn, Twitter and more from a single page. Saving you time and helping you streamline operations.

Easily see user account statuses from one page
Export statuses for audit and oversight
Enables you to add users in bulk

Email Journal Monitoring

This user friendly-admin feature helps organize communications to fulfill regulatory and compliance requirements. Instead of multiple notifications, our added email journal monitoring feature helps reduce noise by providing administrators with a single notification.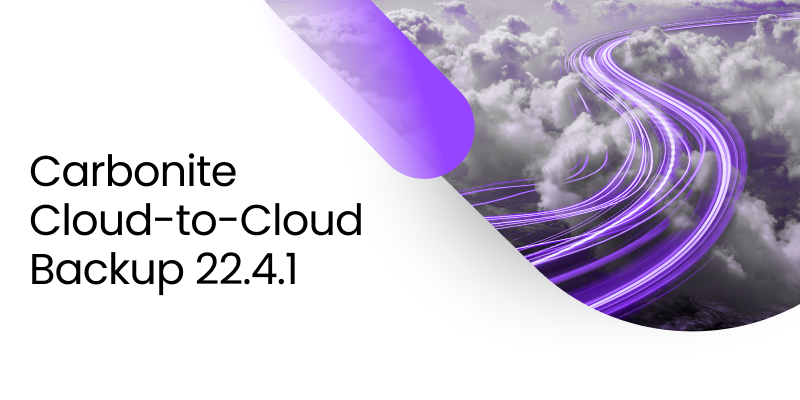 What is being released?
Seamless Outlook Email Recovery – In-place Restore.

Seamlessly recover your Microsoft Outlook emails with in-place restore. CloudAlly Backup for Microsoft 365 enables users to restore their Exchange email data directly into their current mailbox folders.

New Data Center in Japan

. We have added a data center in Tokyo, Japan. Carbonite Cloud-to-Cloud Backup now has eight data centers worldwide - in Asia-Pacific (Australia and Tokyo), Europe (Dublin, Frankfurt, Paris), North America (Canada, US), and the UK. The wide range of data centers helps our customers comply with data sovereignty laws. 

Support for Dropbox Professional.

We have extended our top-rated Backup for Dropbox to include the Dropbox Professional plan in addition to the Business Standard and Business Advanced plans. Secure all your Dropbox Professional data – files, folders, and metadata – with automated AWS S3 backup and unlimited point-in-time recovery.

Improve Access Control with IP 'Allow List'.

Improve security with fine-grained access control of your backups by allowing IP addresses. This is particularly helpful for the workplaces of today with distributed/hybrid employees. Administrators can prevent unauthorized access by restricting backup/restore requests to company-approved (allowed) IP addresses.

Easily Add/Manage Resellers via API.

Distributors can now self-service the addition of new Partners easily via a REST API. We have added an additional tier to our API path so Distributors can easily add their indirect partners. Use the three-tier REST API to add/edit indirect partners without a Support ticket.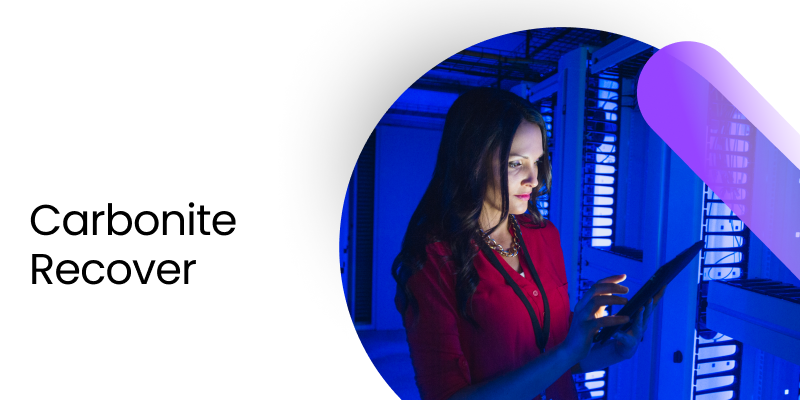 To help organizations navigate the many DRaaS solutions, Frost and Sullivan examines and evaluates DRaaS providers. In the "Frost Radar ™ Disaster Recovery as a Service, 2022" report, they plot companies' capabilities based on growth and innovation. We are excited to share that Frost and Sullivan named Carbonite Recover as a leader in growth and innovation. Check out Frost and Sullivan's Radar Report when it is published early next week.