Carbonite DTRS Updates
This release is meant to improve user experience and expand the reach of customers using DTRS. Here is the list of the externally focused changes:
 

Rewrite DTRS code into dotnet core

Eliminate the need to stand up a SQL server to run this product.

Remove the need to run this product on a separate machine from where Availability or Migrate are running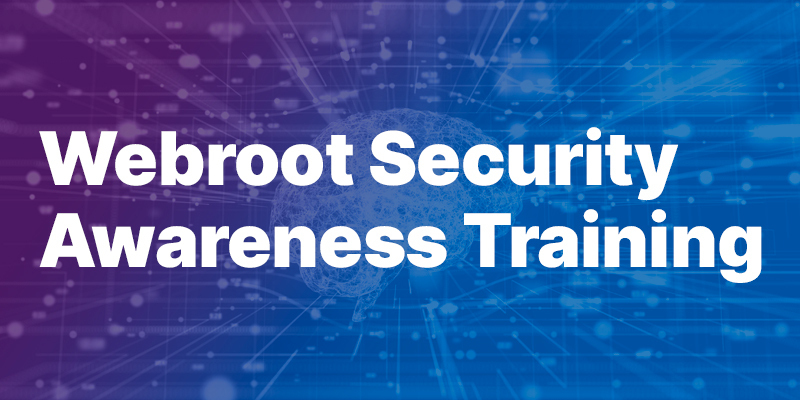 Webroot® Security Awareness Training
Webroot Security Awareness Training now offers training courses in Portuguese. This release completes our multi language support for the fiscal year. Look for new courses to be added regularly across English, French, Dutch, Spanish, German, and Portuguese.
What is being released?
A total of 22 new courses covering core security and compliance topics including:
Cloud – Best Practices  

Computing Devices –  Best Practices at Home and Office  

Cybersecurity –  Overview 

GDPR –  Overview 

Information Security –  Data Destruction  

Mobile Device Security  

Mobile Devices – App Safety  

Passwords – Best Practices  

Passwords – Passphrases  

Phishing – Best Practices  

Phishing – Inbox Simulations  

Physical Security – Best Practices  

Physical Security – Device Theft  

Social Engineering – Overview  

Social Engineering – Top Tips  

USB Security – Best Practices  

Websites and Software – Common attacks  

Websites and Software – HTTPS Secure Connection  

Websites and Software – Public Computer Use  

Websites and Software – URL Structure Explained  

WiFi Security – Best Practices  

Wifi Security – Public Networks and Mobile Hotspots
Additional releases:
Information Security and You – A new course from Webroot that shows employees how Information Security is a shared responsibility that minimizes risks to information. (

preview

)

Long3r is $trong3r (NINJIO) – This new course from NINJIO uses the Kaseya attack to teach employees about passphrase security and the risk of supply chain cyberattacks (

preview

)

Updated courses in German and Dutch from Awaretrain

Lure pages for Microsoft Sway and Excel Web Viewer

Email templates from recent Zix, ProtonMail and box attacks