What's New Webroot + Carbonite October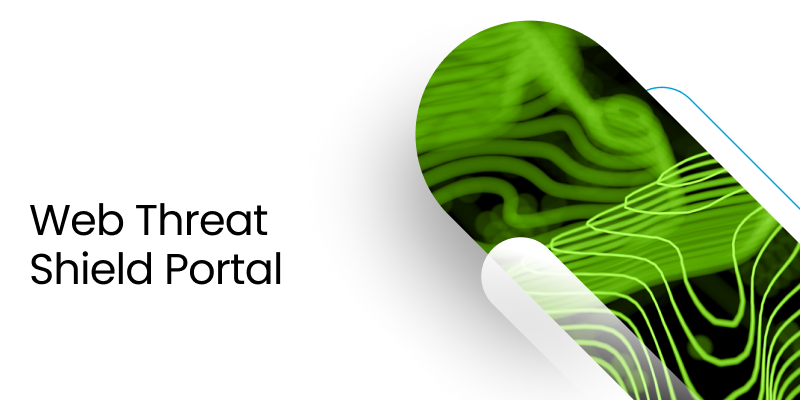 Version 2.1.22255.1 provides:
Security fixes for two low severity items

Server hosting Google fonts to prevent GDPR issues when using Google Analytics

Technical changes to better segment workloads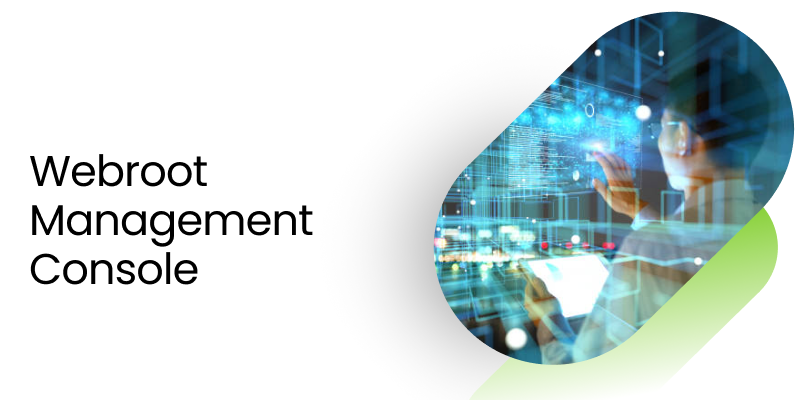 Webroot Management Console 6.6
The release contains the following new and updated functionality. Both features help us get closer to our goal of consolidating the Endpoint Protection Console.
Site-Based Overrides
Administrators will now be able to manage Site-Based overrides created within the Endpoint Console, as well as allowing the creation of new ones directly from the Overrides page within the Webroot Management Console.

Limited Admins now have access to Overrides within the Webroot Management Console.

The file overrides page has also been consolidated to include both allow and block in one view.
Additional Datapoints
The Sites list now has a custom view which allows an administrator to select additional datapoints. These can also be re-ordered as necessary.

Administrators can also select from a choice of Datapoints within the Entities table.

Any changes made to the view will persist across sessions, so the view doesn't have to be recreated each time an Administrator logs in.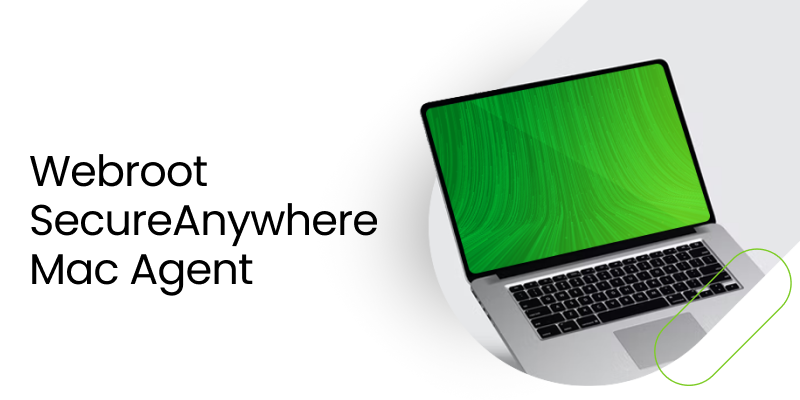 Fixed a bug where the app crashes after a scan completes when no network connection is available

Fixed a bug where updates were failing

Security and reliability improvements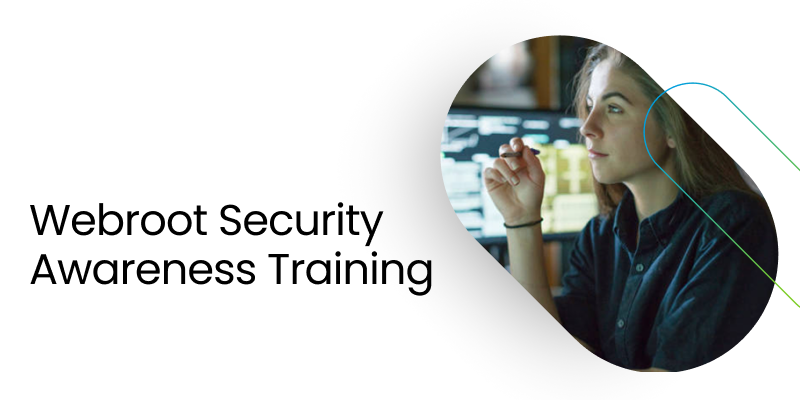 Sankey Visualization for the Campaign Summary Report – This feature is supported with new documentation to help users understand the finer points of the new visualization as well as supporting documentation for the original bar graph. For now, users can revert to the Bar Graph but we are hopeful the new visualization will become the preferred approach.

Autopilot campaigns

Autopilot Baseline: Email Attachments - Scams Gone Viral (training)

Autopilot Baseline: Active Directory Password Reset (phishing)

Courses – two new courses from NINJIO, and updates to Webroot courses

Phishing Simulation Assets – new lure pages and email templates adapted from recent attacks including Return-to-office surveys and HR communication, and financial sector brand impersonation attacks
Carbonite Availability, Carbonite Migrate 8.51
Support for Rocky Linux 8.4, 8.5 and 8.6

Support for RHEL/Oracle Enterprise Linux 8.5, 8.6

VMware Paravirtual SCSI Controller Support for Linux Full Server to ESX jobs

Additional 3rd party/security updates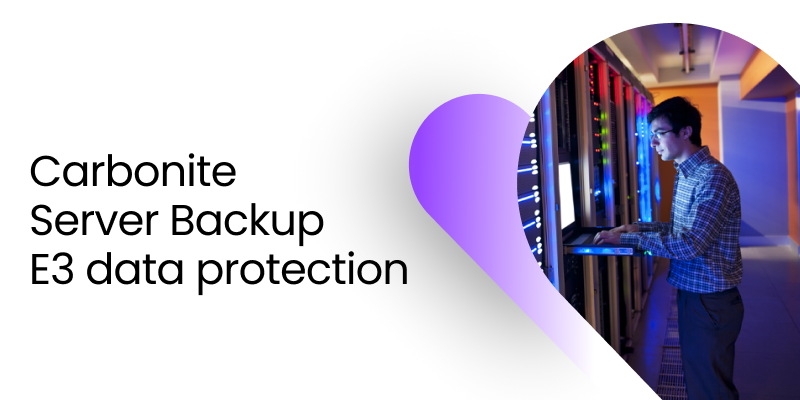 Introducing the E3 data protection, the next iteration of Carbonite award winning appliances for customers with protected storage footprint up to 2TB. Carbonite provides and maintains the onsite appliances and we store an entire year of backups in the cloud, giving the customer a wide range of recovery points.
Our E3 data protection solution is a combination hardware and cloud service that lets you protect critical data both onsite for rapid recovery and in the cloud for disaster scenarios.
Key Features:
No large upfront costs with predictable pricing

End to end security

Accelerated backups and restores

An easy to manage hybrid solution
Potential ransomware detection for VMware vSphere environments
Our new potential ransomware detection alerts for VMware vSphere environments automatically flag potential threats and provide multi-level alerting tools like dashboard warnings, threat views and automatic email notifications.
If a threat is identified and confirmed, uncompromised data can be quickly restored and recovered. In the Portal, Administrators can choose to clear the ransomware status from a safeset and all its incremental backups or restore from a previously saved safeset.
Our ransomware resilience management also includes the enabling or disabling of ransomware threat detection for a specific backup; seeing the status of an affected safeset and in the restore dialogue and even deleting the safeset from the Portal UI.
Support for hourly AIX backups
To help your business be even more resilient against data loss, our AIX Agent users can now schedule a backup job to run multiple times per day, as often as hourly. To schedule a backup job to run multiple times per day, create an intradaily schedule using the Portal. Each backup job can have one intra-daily schedule. If the job has other schedules, the intradaily schedule has the lowest priority. Two retention types are available for intra-daily schedules: 24-Hours (where each backup is kept for at least 24 hours and at least one backup is stored online) and 48 hours (where each backup is kept for at least 48 hours and at least one backup is stored online).
Expanded support for two-factor (2FA) authentication
On-premises Carbonite Server Backup users and MSPs can now use Twilio Verify, a third-party service, to send account verification codes to users and verify codes entered in the Portal. This enhancement gives on-premises customers the flexibility to choose the multi-factor authentication that is best for their business. It also lowers the total cost of ownership for MSPs by reducing their 2FA costs.
Linux Agent 9.20.1004 and Windows Central Control 9.20.1004
The Linux Agent is now supported on Oracle Linux 9, Red Hat Enterprise Linux Server 9 and Ubuntu Server 22.04.
End of Support – SQL Server 2012
Starting in August 2023, the installation of SQL Server 2012 will no longer be supported for Carbonite Server Backup.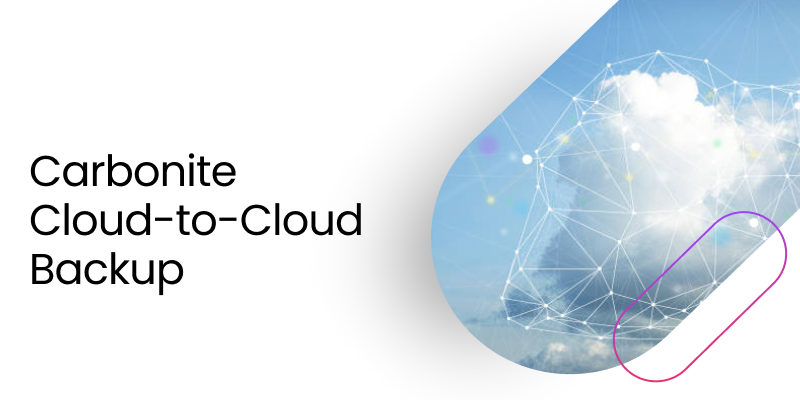 Carbonite Cloud-to-Cloud Backup 22.3.1 Feature Release
In this release we are introducing:
Next Generation UX simplifies search and recovery. Find and recover lost Microsoft Exchange data in a few clicks
Ability to restore public channels in Microsoft 365 Groups and Teams
New data center in Paris, France to support local data sovereignty laws