We're pleased to announce the new Webroot Management Console was released on Tuesday, April 27.
Our team of UX designers, software & quality Assurance engineers worked tirelessly with our partners and customers over the past two and half years. They have gone deep to understand what was needed, what wasn't and how people develop muscle memory in their day-to-day operations. This effort has delivered a purpose-built new aesthetic and minimalist design with a new color scheme and styling for easy access to the right tools at the right time.
What is being released?
The release of the new Webroot Management Console incorporates a vast number of updates and improvements including:
A new Micro Front End Architecture with each page broken into its own project
A Significant number of User Experience enhancements:

Improved overview of system status
Actionable remediation workflows
Site-to-site navigation
Deleting deactivated sites
Unsaved changes loss prevention
Full details of the new console can be found here: New Webroot Management Console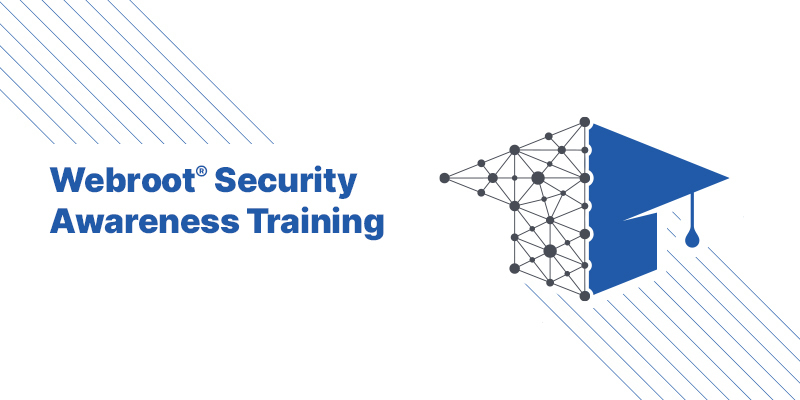 Release Notification – Webroot Security Awareness Training
Accompanying the release of the new Webroot Management Console, several process improvements have been made to Webroot Security Awareness Training. These will make managing and administering the training easier and more targeted.
What is Being Released?
Distribution lists. Admins can create distribution lists in the Webroot Management Console to target with training. They can also send the same training simultaneously to distribution lists for different sites.
Feature parity for single site consoles. Single site consoles now have access to all the same features as multi-site consoles. This includes the new campaign routine with auto-enroll and the improved content library with categories and search.
New color scheme & styling. All WSAT pages, including the SAT dedicated console, are redesigned to match the changes to the Webroot Management Console.
Bug fix highlights:

Fixed several issues that could result in users getting multiple emails
Fixed an issue where Programs would not work with tags or when selecting 'Everyone'
Fixed an issue where "Lure clicked" was showing up in reports for campaigns without lure pages
Additionally, several content updates were made to Webroot Security Awareness Training this month.
This includes a Tax Day Scams Security Briefing. This 4-minute video gives users tips on typical IRS scams to look out for and best practices to avoid them, featuring data sourced from Bright Cloud Threat Intelligence. We also have a new course from NINJIO and updates from SAP Litmos across all content categories. Our phishing simulation content in this release is focused on telecom scams across major providers in the US and UK.
What is being released?
Webroot Security Briefing: Tax Day Scams 
NINJIO websites and software 
7 updated courses from SAP Litmos across all content categories
6 lure pages and 13 email templates covering Telecom scams for major providers in US and UK
Release Notification – Web Threat Shield Beta
We're excited to announce the Beta release of the Web Threat Shield Blocked URL Notifications module within the Beta Unity API.
What is being released?
Designed to be consumed by an array of technologies such as SIEMS, RMM platforms, plugins, Syslog Servers, PSAs, and partners such as EDR/MDR manufacturers, platform partners and individual users. Each have their own requirements and needs across multiple events from multiple security layers. Since the Unity API already covers a broad spectrum of our technologies, its important notifications addresses as many needs as possible.
This release also includes small enhancements to the production API.
New Feature
This release adds a new event Notifications type WebThreatShield.UrlAction, which can be subscribed to. The notification provides information when Web Threat Shield blocks a user from visiting a dangerous or inappropriate web site, or when a user whitelists a URL or requests reclassification. For more information, see the list of supported event types in the Notifications Guide here.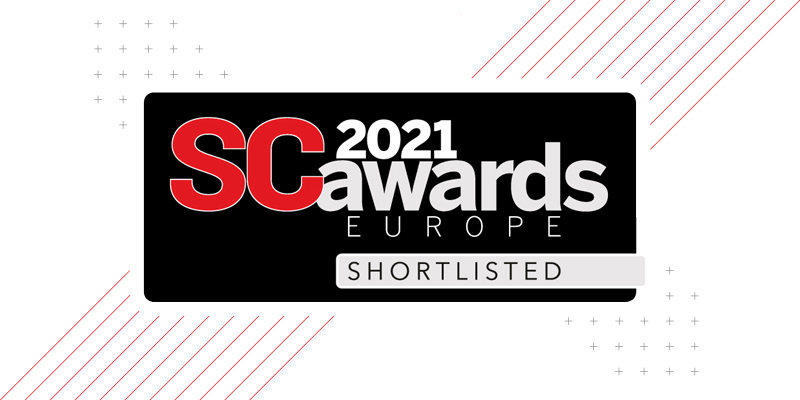 Awards
Webroot DNS Protection Finalist for 2021
SC Awards Europe Webroot® DNS Protection was named a finalist in the 2021 SC Awards Europe's Excellence Awards for Industry Leadership in the Best Emerging Technology category. We are excited to see this product receiving such a warm welcome in Europe and are eager to help businesses safeguard privacy amidst the next generation of threats, regulations and requests.
The awards ceremony will take place virtually on June 8, 2021.
PCMag calls Carbonite One of the Best Backup Solutions for 2021
Carbonite has snagged awards from PCMag once again in 2021, this time in the Best Online Backup Services and Best Cloud Backup Services for Business categories. Carbonite is honored to again be recognized by one of the most trusted sources for IT buying since 1982.