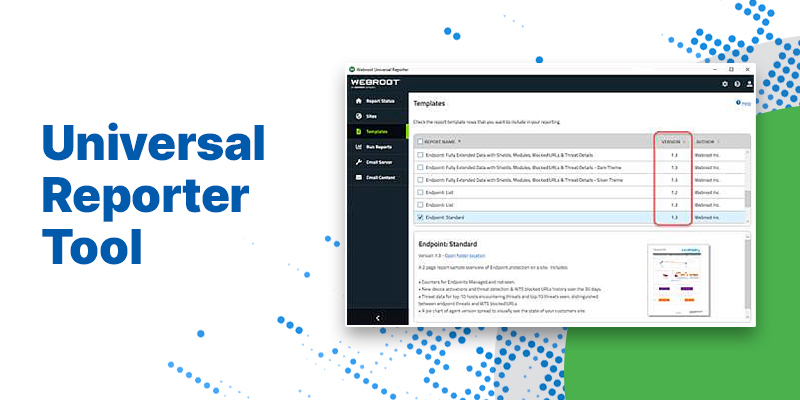 What is being released?
We're very pleased to announce the release of Universal Reporter v1.3, which brings in our most complete set of reports to date. 
 
New Features & Enhancements
With the release of version 1.3.21259.1, we are bringing the following new features and enhancements. 
What's new - Users will be able to see what's new including any new product as well as template releases within the online manual
Brand new templates -

Endpoint: Fully 

Extended Data with Shields, Modules, Blocked URLs & Threat Details

Endpoint: Fully 

Extended Data with Shields, Modules, Blocked URLs & Threat Details - Dark Theme

Endpoint: Fully 

Extended Data with Shields, Modules, Blocked URLs & Threat Details - Silver Theme

The new Fully Extended templates now provide a detailed breakdown of each threat encountered. 

All Extended templates now include the Script Shield Status

The Combined and all Endpoint templates now include Web Threat Shield threats

New Timeline Charts – To help visualize when threats occur during the month, the Endpoint templates now future an actual timeline rather than a stylized timeline. 

Cleaner & Clearer Reports – after listening to customer comments, we have made many new improvements to make the numbers and information presented within the templates cleaner and easier to understand.  For example, the templates no longer add Deactivated Endpoints on the numbers reported.  Point-in-time reports are clearer to understand.

New template version number column – versioning templates directly in the User Interface, rather than just in the manifest makes it much easier to identify older templates from the newer ones, especially after an upgrade.  Users will be able to identify and move from one Template version to another more elegantly.  When users create their own versions, again, they can identify these easier. 

Other miscellaneous Enhancements – Latest Unity API PowerShell Cmdlet and SDK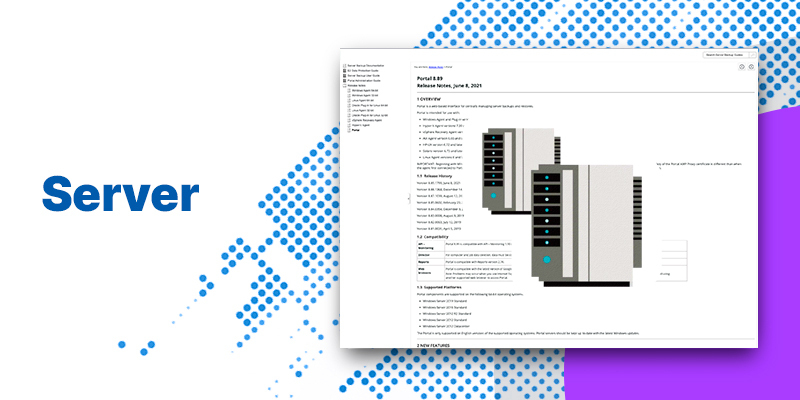 What is being released?
The driving factor for this release are to fix the customer issues. Here is the list of the externally focused changes:
Ability to remove saved disks

Updated the security headers for the website

Added support/ test for CentOS 8.3  

Notification improvements

Added Linux additional distribution support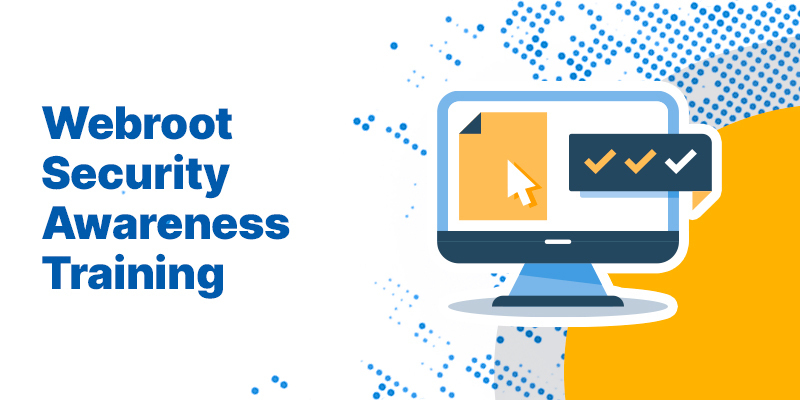 Sales Position & Related Features:
WSAT now offers training courses in French, Dutch and Spanish. These three languages are our Phase 1 multi language targets, with more languages planned for F22.
What is being released?
77 new courses across French, Dutch and Spanish covering these topics:
Cloud - Best Practices 

Computing Devices - Best Practices at Home and Office 

Cybersecurity - Overview 

Information Security - Data Destruction 

Mobile Device Security 

Mobile Devices - App Safety 

Passwords - Best Practices 

Passwords - Passphrases 

Phishing - Best Practices 

Phishing - Inbox Simulations 

Physical Security - Best Practices 

Physical Security - Device Theft 

Social Engineering - Overview 

Social Engineering - Top Tips 

USB Security - Best Practices 

Websites and Software - Common attacks 

Websites and Software - HTTPS Secure Connection 

Websites and Software - Public Computer Use 

Websites and Software - URL Structure Explained 

WiFi Security - Best Practices 

Wifi Security - Public Networks and Mobile Hotspots