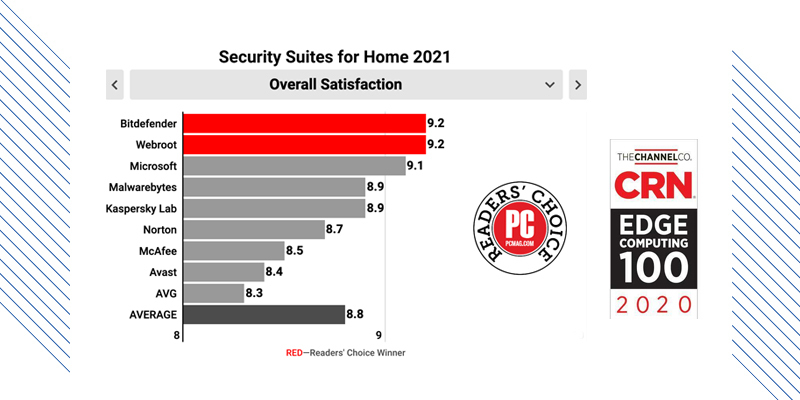 Webroot awarded honors by PCMag, CRN in January
Two of the web's most respected publications recognized Webroot for its innovation to start the new year. PCMag named Webroot the winner of the best security suite for the home, calling it "a brand that PCMag readers truly rally around, year after year." On the business side, CRN listed Webroot among its "25 Hottest Edge Security Companies" for innovations in network protection and user security training.
Webroot® Security Awareness Training Release Notification
This month's release brings new additions to the content library for both training courses and phishing email templates. Alongside the latest course from NINJIO, the WSAT team is proud to introduce our latest home-grown course, titled Common Phishing Attacks: Don't Get Reeled In. The new Webroot course delivers a concise description of a broad range of modern phishing attacks. In the course, learners get a look behind the scenes to better understand what makes these attacks effective and learners are taught simple tips to help them detect and defeat phishing attacks. The eight email phishing templates in this release cover COVID stimulus, social media, and various updates and fixes.
What's being released?
Eight email phishing templates covering:
COVID-19 stimulus legislation     
Social media     
Updates and bug fixes
Two new courses:
Common Phishing Attacks: Don't Get Reeled In     
Wire Fraud
Details:
| | |
| --- | --- |
| Product Name | Webroot Security Awareness Training |
| Release Date | January 15, 2021 |
| Build Version | APP v9.0; API v9.0; UI v5.0 |
| Customer | WSAT customers and Webroot Sales |
| Status | Available now |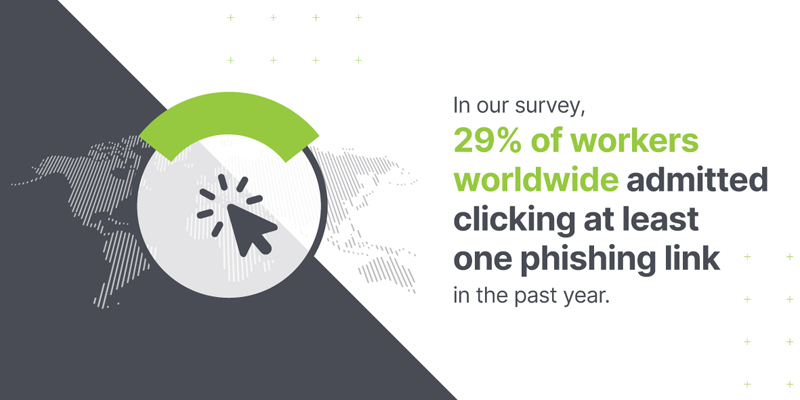 Webroot releases the results of a wide-ranging phishing study among MSPs
Webroot recently surveyed more than 200 MSPs around the world to gauge their phishing awareness and learn about their clicking habits. The results show that, while there's a long way to go in building awareness around phishing as a threat, some progress is being made.