Artificial intelligence (AI) and machine learning (ML) are going to revolutionize the field of cybersecurity. These technologies can be used to improve the detection and prevention of cyber threats, making it easier for organizations to protect their networks and data. However, as with any new technology, there are also potential risks and challenges that must be considered.
One of the biggest benefits of AI and ML in cybersecurity is their ability to automatically detect and respond to cyber threats. These technologies can be used to analyze large amounts of data, such as network traffic logs and characteristics of files to identify patterns and anomalies that may indicate a cyber attack or malicious nature. They can also be used to automatically respond to threats, such as by shutting down a compromised system or blocking a malicious IP address. Additionally, the benefits of AI and ML in cybersecurity is their ability to improve the efficiency and effectiveness of incident response. These technologies can be used to automate the process of collecting and analyzing data about a cyber attack, which can help incident responders quickly understand the scope and impact of an attack and take appropriate action.
One of the most significant advantages of AI and ML in cybersecurity is its ability to analyze large amounts of data. This saves a massive amount of time and labor when compared to manually analyzing data. This high-speed data analysis can be leveraged to identify malicious files as well as patterns that could point to a cyber attack. This can help organizations respond to attacks more effectively. It is within the interests of organizations to increase efficiency while cutting costs so the consensus is that AI and ML will make waves in all industries in the immediate future.
It is worth nothing that the utilization of AI/ML tools is not a future scenario in the cybersecurity industry. In fact, our threat researchers at OpenText Cybersecurity have been using ML and AI tools to assist with malware classification for over a decade. Additionally, these tools continue to grow more powerful and effective as we train the technology. This can help researchers stay ahead of cyber criminals, who are constantly developing new malware. However, this technology is a double-edged sword and cyber criminals are also using AI and ML to improve their attacks. They use it to create more sophisticated malware, improve their payload deployment methods, evade detection and to pick targets with more specificity. This ever-present game of cat-and-mouse has been going on since the start of cyber criminal activities and we don't believe it will de-escalate any time soon. 
However, there are also potential risks and challenges associated with the use of AI and ML in cybersecurity. One of the biggest concerns is that these technologies may introduce new vulnerabilities into systems and may be vulnerable to attacks themselves. Cyber criminals may be able to exploit vulnerabilities in these systems to gain unauthorized access or steal sensitive data. This is a significant concern for organizations that are using AI and ML to protect their networks and data.
Additionally, ChatGPT, a large language model trained by OpenAI, which almost everyone has heard about now, can also be used in malicious ways. It can be used to generate phishing emails, chatbot interactions and impersonate as a human to steal sensitive information or facilitate payment for ransom. These can be used in spear-phishing and social engineering attacks. There is even examples of bad actors using ChatGPT to write malicious code. This is very concerning as it opens up the gates of malware creation to people previously unable to create malware themselves and the expectation is that this will allow anyone with no knowledge on how to code, to create malicious payloads without having to rely on paying others for their expertise.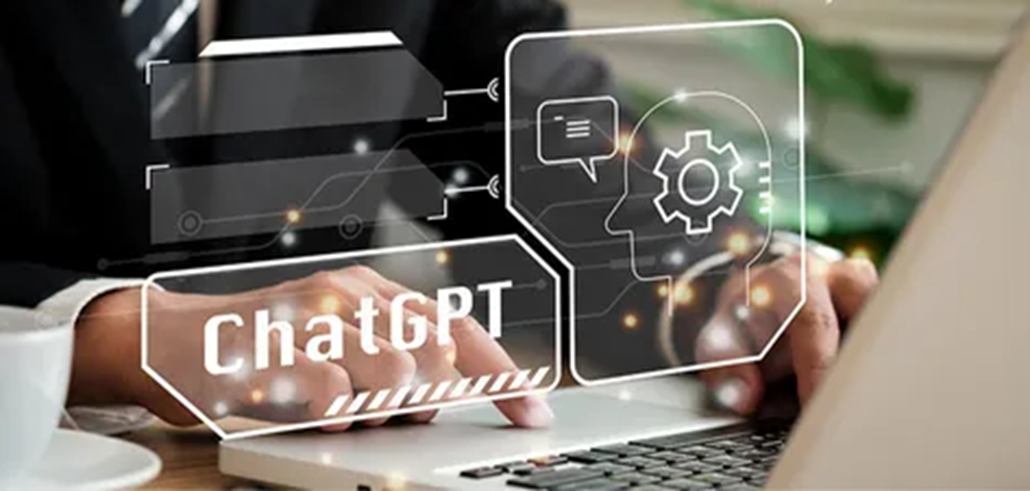 To mitigate the risks and challenges associated with the use of AI and ML in cybersecurity, organizations must take a comprehensive approach. This includes implementing security controls and best practices, as well as regularly monitoring and assessing their networks for signs of compromise. Organizations should also invest in the training and development of their cybersecurity teams so they are prepared to detect and respond to cyber threats. One best practice for organizations is to use AI and ML in combination with other security controls. Organizations can use AI and ML to detect and prevent cyber threats, but also implement firewalls, intrusion detection systems, and other security controls to provide additional layers of protection. 2FA and access control come to mind very effective methods to combo with AI and ML, but it has to be implemented correctly. 
The role of government and regulatory bodies is also important in ensuring the safe and secure use of AI and ML in cybersecurity. Governments can create laws and regulations that require organizations to implement certain security controls and best practices, such as data encryption and incident response plans. They can also provide funding and resources to organizations to help them improve their cybersecurity. One example of a government initiative is the Cybersecurity Information Sharing Act (CISA) which was enacted to improve the security of the United States' critical infrastructure by sharing information about cyber threats between the government and private sector.
Regulatory bodies can also play a role in ensuring the safe and secure use of AI and ML in cybersecurity. Regulatory bodies can establish standards and guidelines for the use of these technologies, as well as conduct audits and inspections to ensure that organizations are complying with these standards. However, this type of regulation would invite skepticism because misplaced regulatory power can create scenarios like GDPR where not much is achieved in the ways of safety and security of data. In that article, we lay out how the fines incurred due to GDPR are often paid because it's profitable for those organizations to continue violating rules and paying the fines. These regulatory fines also created an angle of leverage for criminals who now steal data without the need of an encryption routine in a ransomware attack, as just the threat of damage to an organizations brand and reputation along with the fines are enough to convince many organizations to just pay the ransom to prevent data from being released on a leak site.
In the future, we can expect to see further advancements and developments in the field of AI and ML in cybersecurity. One potential development is the use of quantum computing for cybersecurity. Quantum computing has the potential to significantly increase the speed and power of computers, which could be used to analyze even larger amounts of data and detect cyber threats more quickly and effectively. This would be a paradigm shift in all industries that reply on computers. Practical application of quantum computing for everyday use is decades away but I would expect the next big shift in this space to be seen in the world of cryptography. Quantum computing would theoretically be able to quickly and easily break current encryption methods. At the same time, that tech would also be able to create quantum-resistant encryption.  
AI and ML have already started to replace certain jobs and will continue to do so in the future. This technology has already sparked massive amounts of controversy in regards to potentially replacing human jobs - this has only been further flamed with the recent release of ChatGPT. The nature of work is changing, and many jobs that were previously done by humans are now being performed by machines with greater speed, efficiency, and accuracy. Jobs that involve repetitive tasks, data analysis, and decision-making based on algorithms are especially vulnerable to automation by AI and ML. Automation has been used in manufacturing for many years, but AI and ML are now being used to take on more complex tasks, such as quality control and machine maintenance. Robots and other automated systems can work around the clock without getting tired and make less errors. This ultimately leads to higher productivity and lower costs for businesses. Another example of jobs that are being replaced by AI and ML is in the service industry, such as customer service and support roles. Chatbots and virtual assistants powered by AI and ML are becoming increasingly sophisticated and able to handle a range of customer queries and support requests. As these technologies continue to improve, more and more of these roles will be automated, freeing up human workers to focus on more complex tasks that require emotional intelligence and problem-solving skills.
While AI and ML will inevitably replace some jobs, they will also create new opportunities for human workers. These new jobs will require skills such as data analysis, machine learning training, and creative problem-solving, which are areas where human workers can excel. As the nature of work changes, it is important to adapt and develop new skills to remain competitive in the job market. Additionally, it is yet to be seen if businesses and governments will work together to ensure that those who are displaced by AI and ML are provided with the training and resources they need to transition into new roles.
We asked ChatGPT to give us some quotes about this supposed takeover of ML and AI in the tech industry and here is what it had to say:
"AI will bring about new opportunities, not just unemployment." - ChatGPT

"AI will augment human capabilities, not replace them." - ChatGPT

"The rise of AI will bring new jobs and industries, not just losses." - ChatGPT

"AI has the power to elevate human work, not diminish it." - ChatGPT

"The future of work with AI will be about collaboration, not competition." - ChatGPT

"AI will transform the nature of work, not eradicate it." - ChatGPT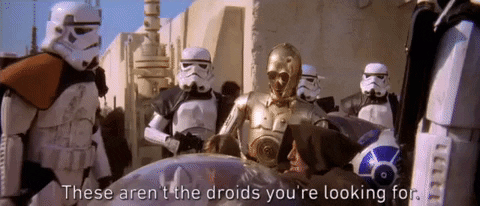 In conclusion, AI and ML have the potential to revolutionize the field of cybersecurity by improving the detection and prevention of cyber threats. However, it's important to carefully consider the potential risks and challenges associated with these technologies, and to take appropriate measures to mitigate them. Organizations should implement security controls and best practices, as well as invest in the training and development of their cybersecurity teams. Governments and regulatory bodies also have an important role to play in ensuring that citizens are protected from any job displacement that may occur as these technologies see wider adoption. If nothing else, we can just hope that our new robot overlords are kind to us.
Quantum computing: https://quantumxc.com/blog/quantum-cryptography-explained/
GDPR Fines: https://www.enforcementtracker.com/?insights
ChatGPT malicious code: www.darkreading.com/attacks-breaches/attackers-are-already-exploiting-chatgpt-to-write-malicious-code