Tomorrow, at 11:00 AM MST we'll be hosting a BrightTalk webinar called: 'CryptoLocker: Your Money or Your Life". CryptoLocker is a particularly nasty form of 'Ransomware' that gained its notoriety last September when it took the concept of ransomware to a whole new level. You see, typical ransomware usually hijacks your desktop wallpaper, demanding you pay up to get your files back. Fortunately, it was easy to remove. CryptoLocker, on the other hand, actually used very strong encryption methods to encrypt your files and gave you three days to pay the ransom and get your files back. The thing is, paying the ransom is really the only way to obtain the private key and get your files back.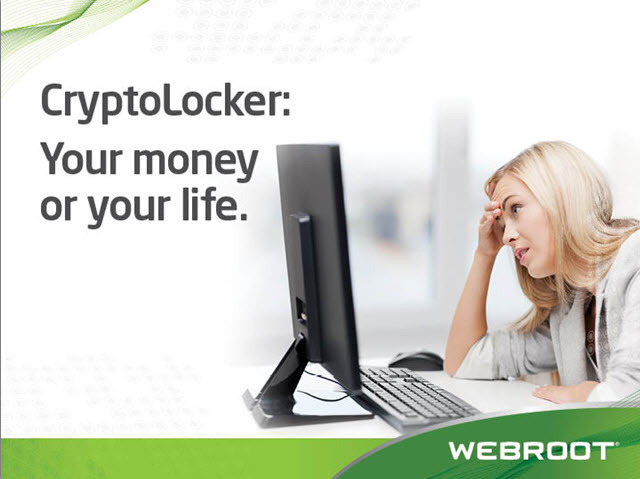 (Source: BrightTalk)
Andrew Bagnato, a Sr. Systems Engineer here at Webroot, will be presenting. He will cover how CryptoLocker get around traditional security, why they're dangerous, and about the Webroot solution. Don't miss out! You can register
here
on the BrightTalk website.