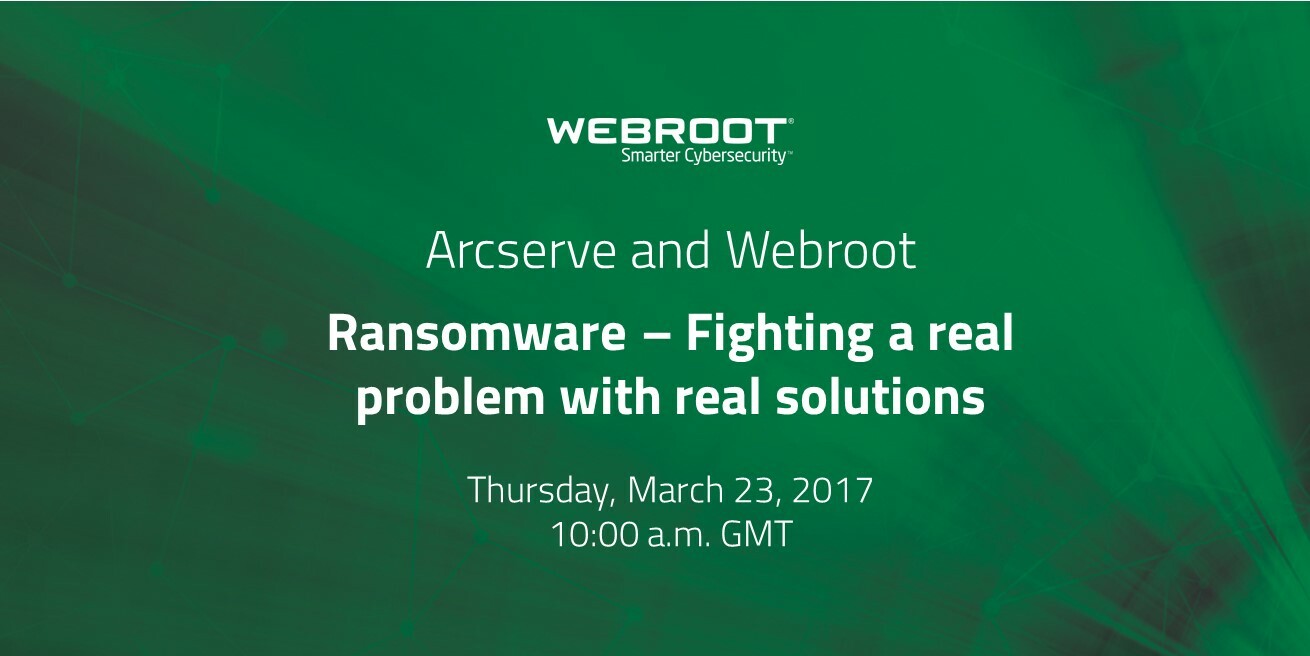 Cyberthreats are getting smarter, technologies are more sophisticated, tricks are dirtier, and tactics are even more ruthless.
Join Arcserve & Webroot
"Ransomware – Fighting a real problem with real solutions" Live Webinar on 23rd March 2017 and learn how ransomware has evolved and what are the best practices to protect businesses from these pricey attacks.
Why should you attend?
Learn more on the Ransomware industry's rapid evolution and the rise of ransomware as a service
Speaker: Kelvin Murray, Threat Researcher / Ambassador for Webroot
Building a – Prevent | Detect | Remediate – Plan to fight back
Speaker: Sham Miah, UK Channel Manager at Webroot
Best practices for creating a comprehensive backup strategy for recovering data (should an attack get through)
Reserve Your Spot Now