Happy Friday all my Webroot loving friends. As the year comes to a close, I thought we could have a little fun.
Over the last year, I have traveled to quite a few conferences and worked on a variety of campaigs that have all lead to me accumulating a slew of items at my desk. With 2014 around the corner though, I am running out of space and everything must go, go go! So, I gathered it all on my desk and am going to make it a little game for all of you. Whether you are a power user or brand new member, consumer or business customer, you are all welcome to join.
In the replies below, I want you to share something you love about Webroot, be it the company, our family, the product, or whatever it is that you want to share. Post up only one reply. Any others after your first will be removed.
On January 10th, 2014, the team and I will pick 5 posts at random and send those picked a box of random goodies from my desk. You might even be the lucky one to receive the soup can.
Here is my desk right now: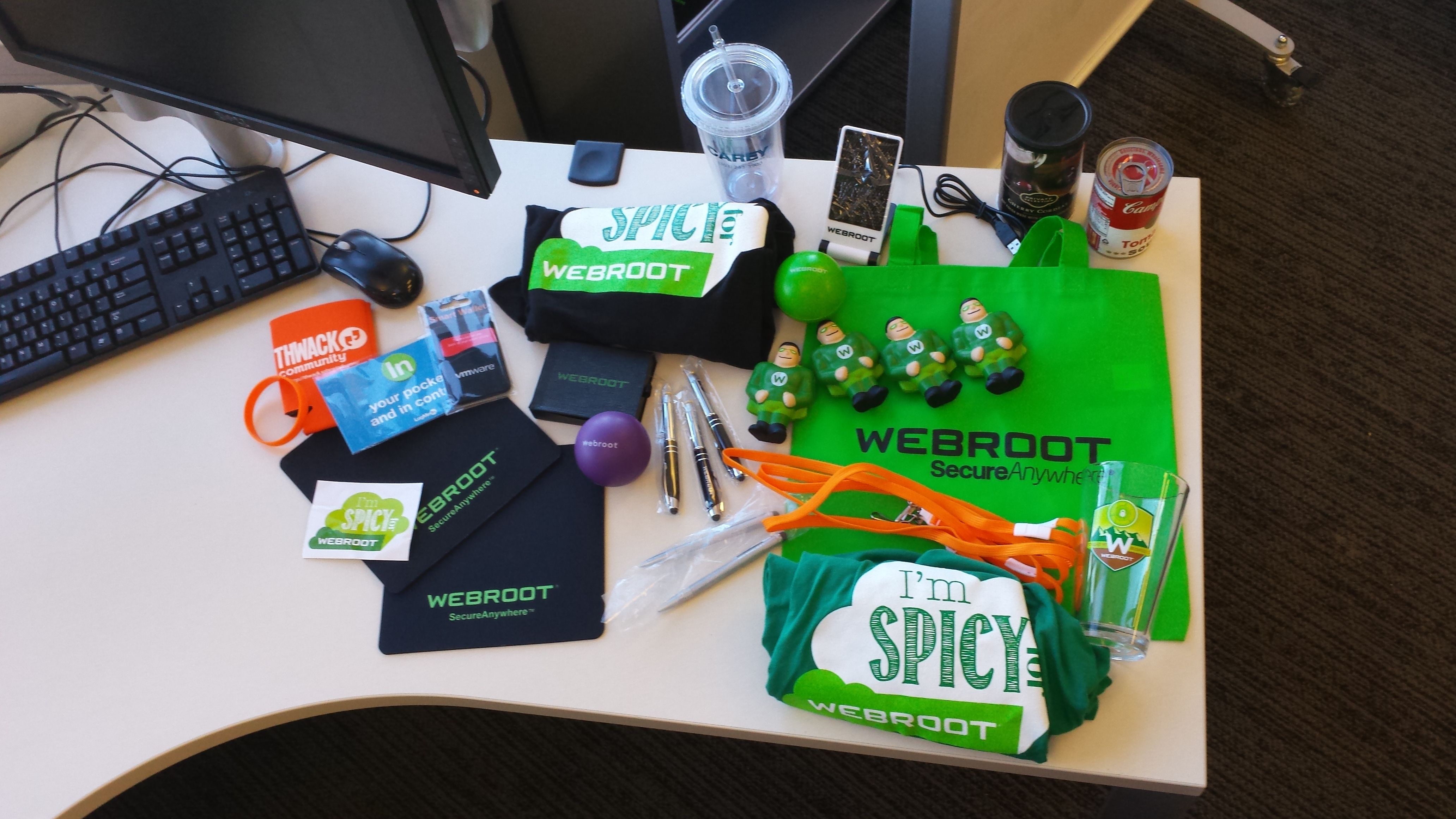 Have a great time, and we cannot wait to see what you share!