Is anyone having continuous threats popping up with Webroot Mobile Security? I just had to reset my Samsung Note 8 this morning and I'm getting this Threat from Outlook. False positives perhaps?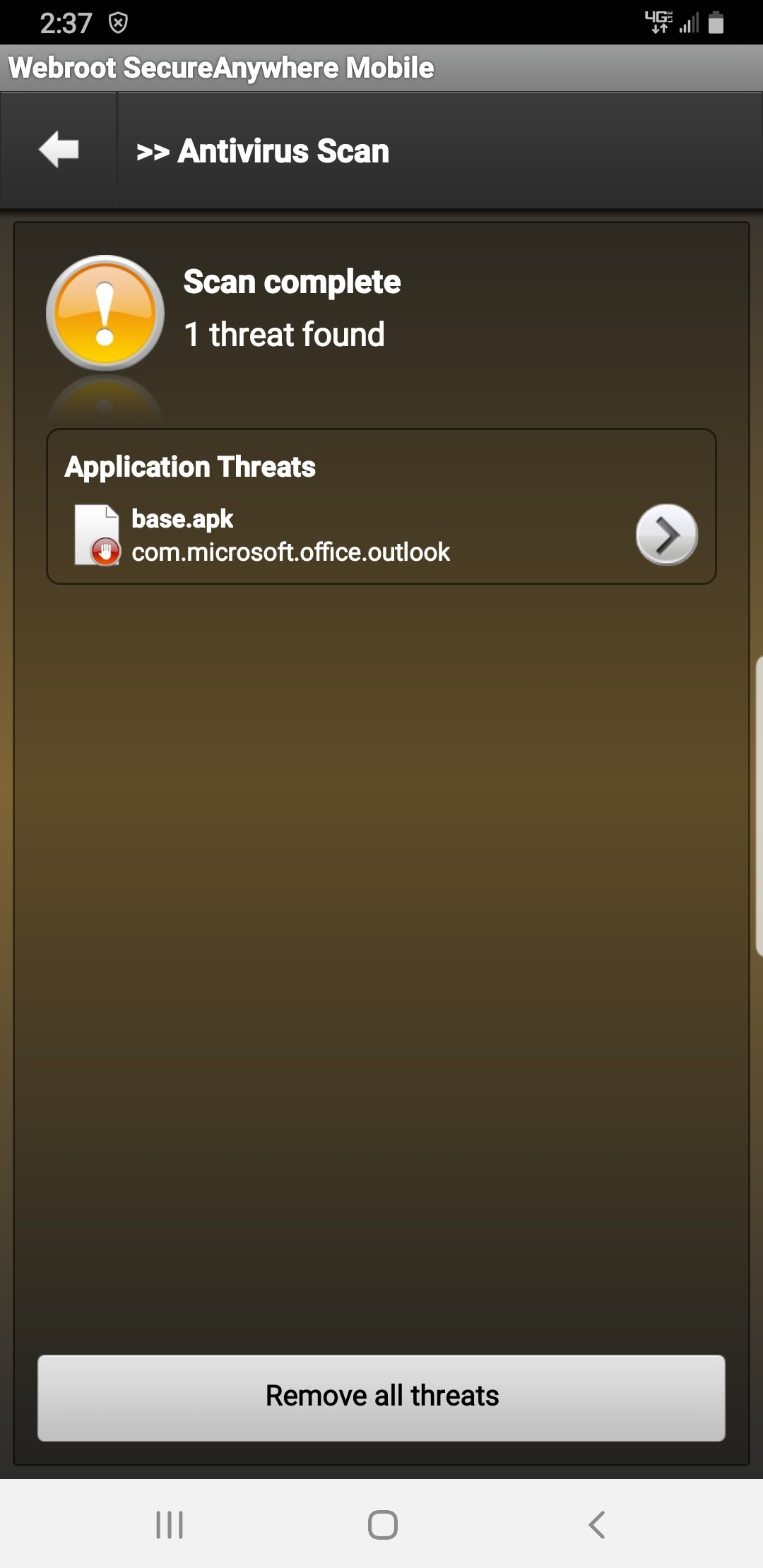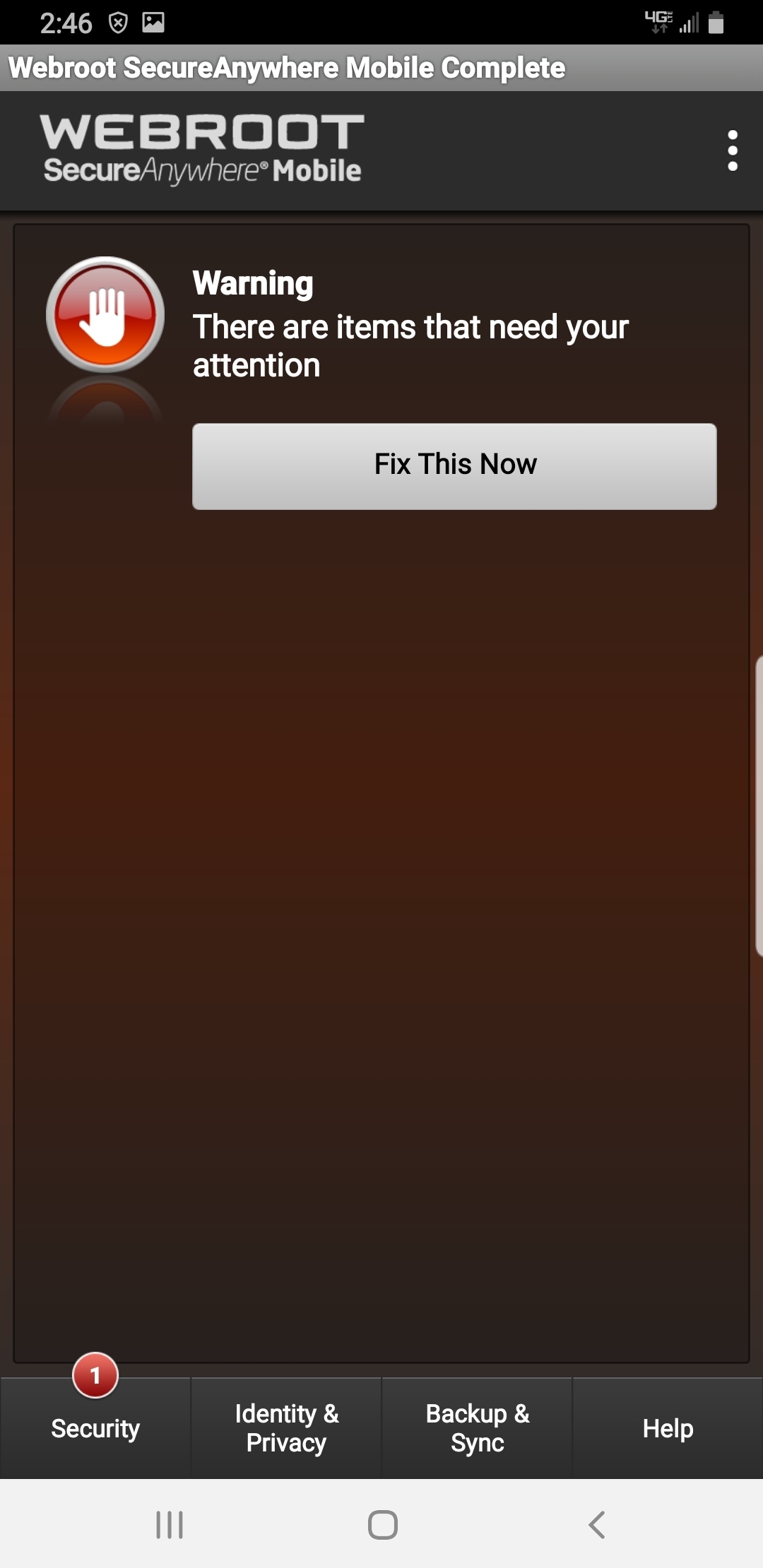 Best answer by freydrew 23 April 2019, 06:05
If you use Webroot on an Android phone and see multiple 'infected file' notifications, please upgrade to version 5.5.5 from the
Google Play Store
.
Once you're running the latest version, additional steps may need to be taken:
1) If you quarantined the affected apps, resolve by:
a. Following the steps to restore apps from quarantine in the attached doc. Each app must be un-quarantined separately.
2) If you did not quarantine or uninstall the affected apps, resolve by:
a. Waiting until after 11pm MST April 22, 2019 as this will allow the app cache to clear automatically. After this time, no new notifications relating to this issue will occur.
3) If you uninstalled apps identified as infected, resolve by:
a. Re-installing any apps that were deleted by downloading the latest version from the Google Play Store.
We appreciate your patience on this. If you have any questions, feel free to open a customer support ticket at
support.webroot.com
.
View original