Go to Google Play Store and install the
Mobile Security
app to your Android device.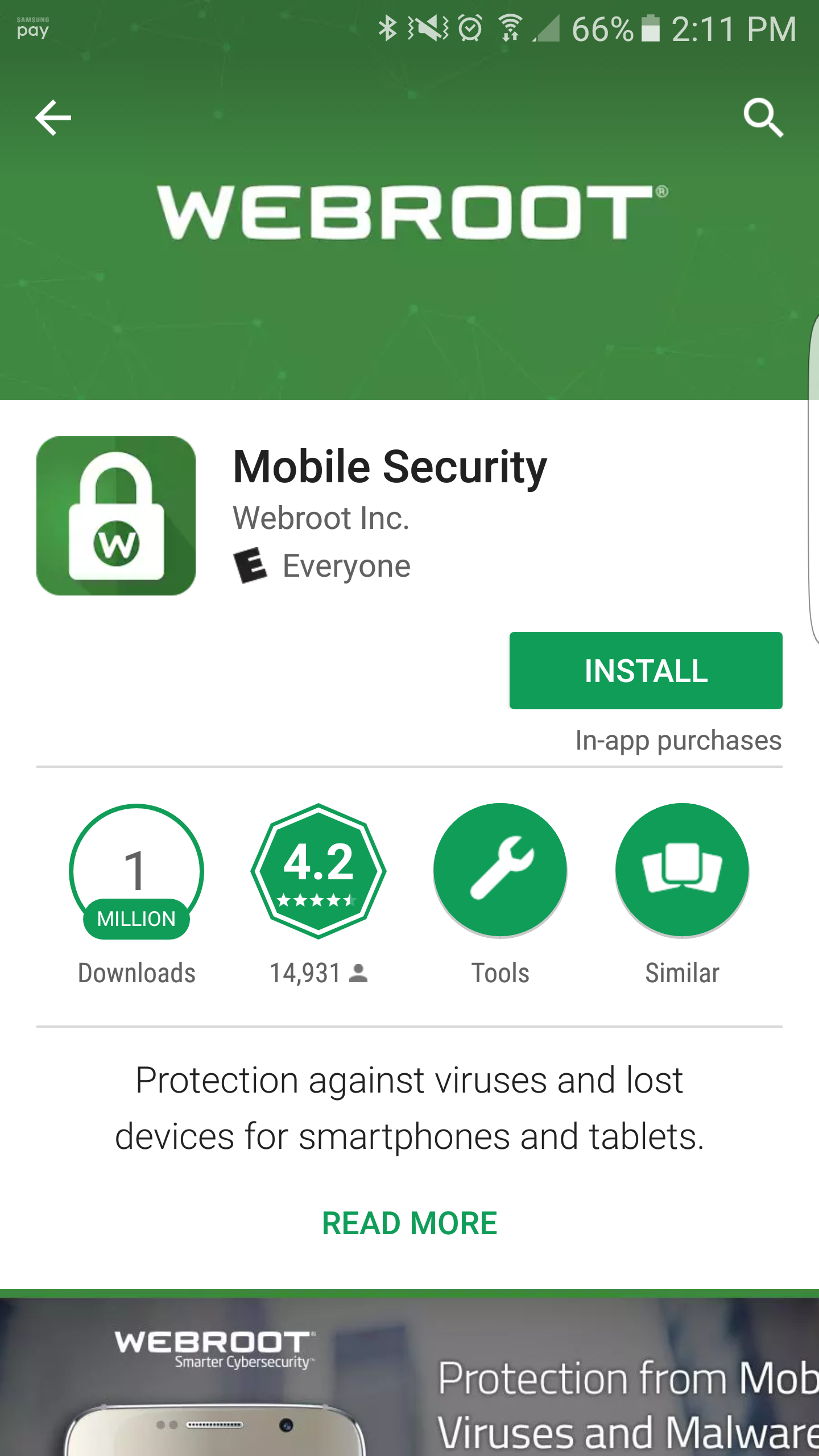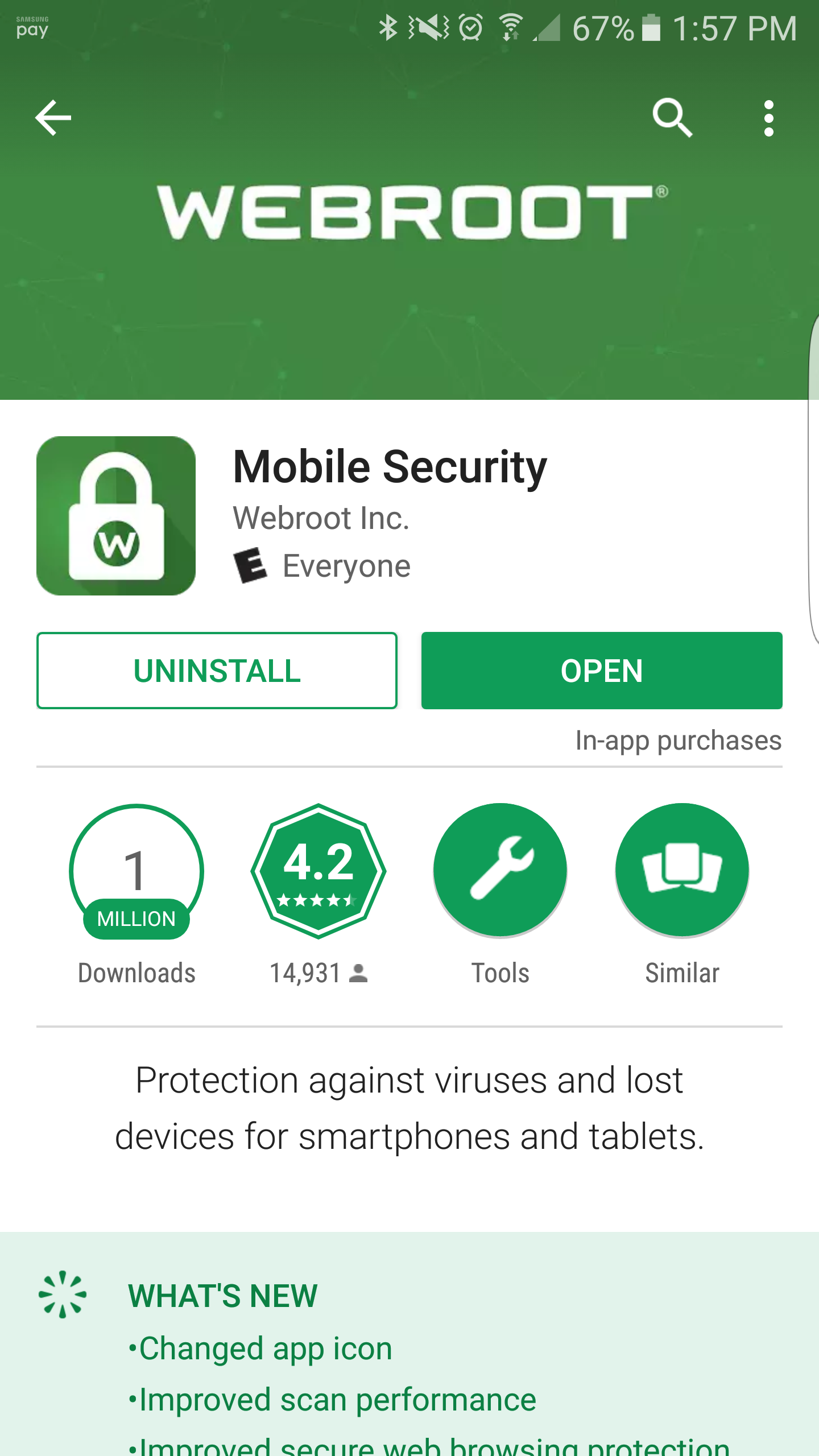 Accept License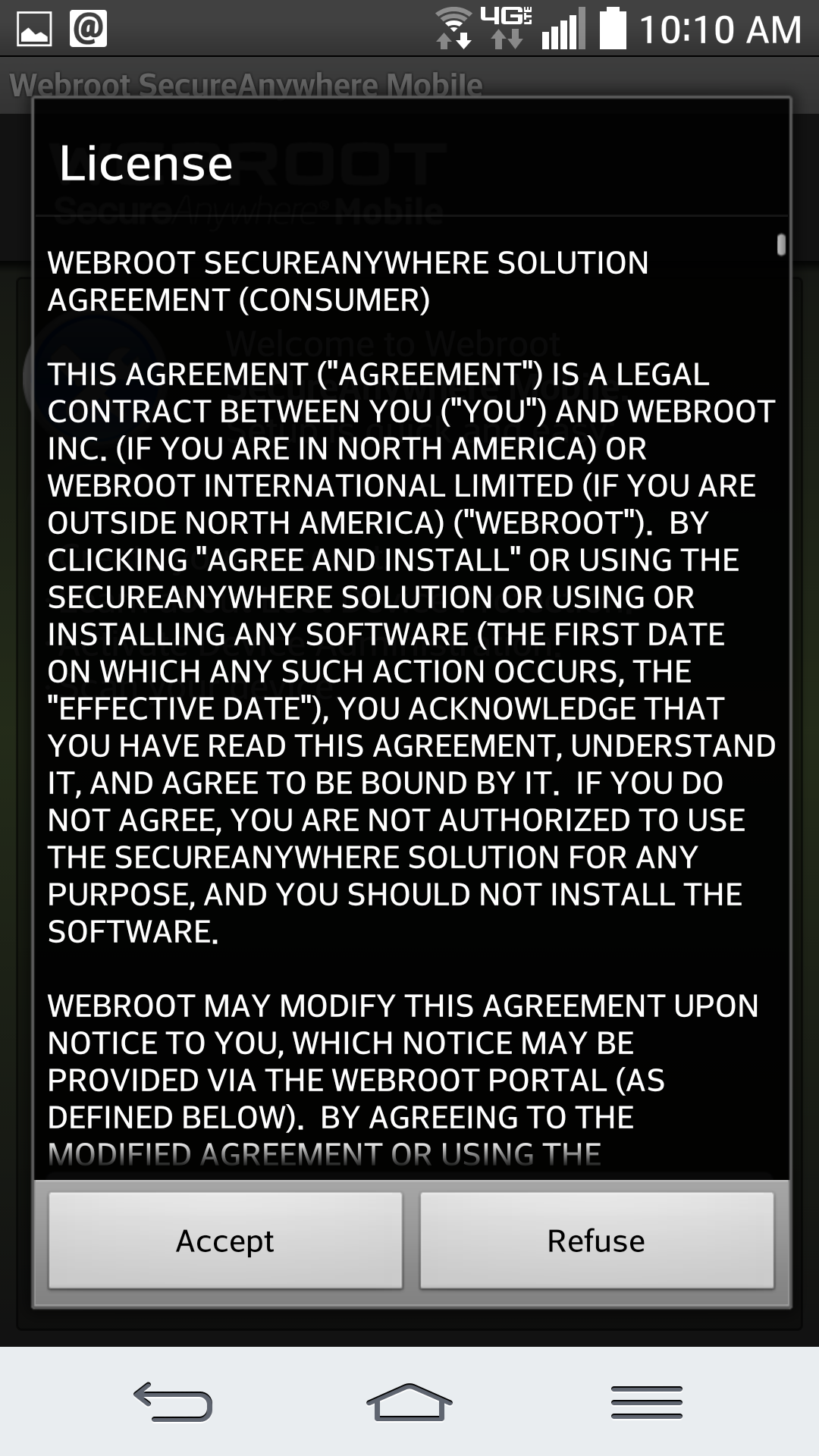 . Welcome to Webroot SecureAnywhere Mobile
*Create your account
*Lesarn about Lost Device Protection
*Activate Device Administration
*Scan your device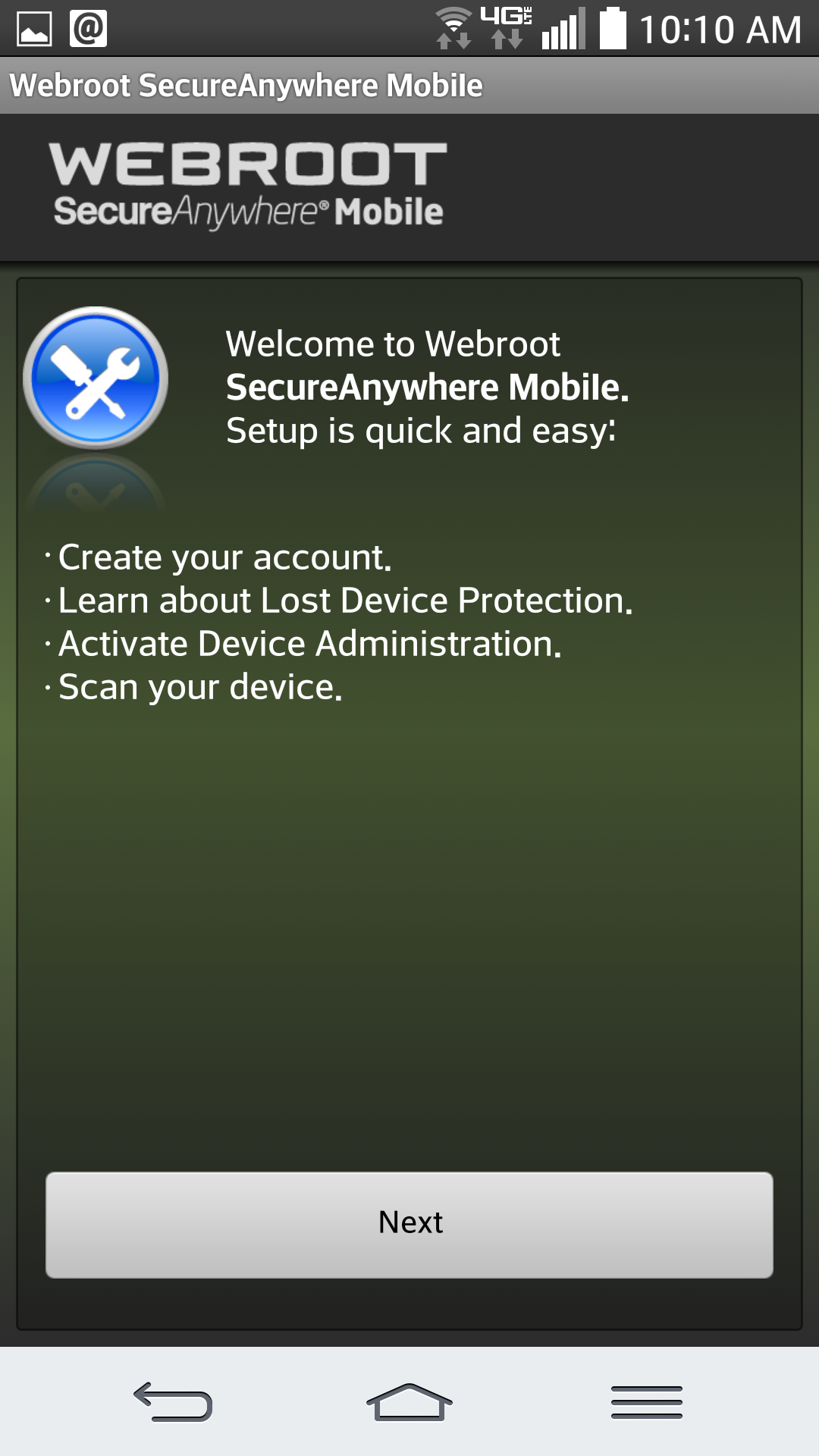 Enter the email address and password for your Webroot account along with your SecureAnywhere Complete keycode. Then click Login to Account.
Account Login Successful... Click Next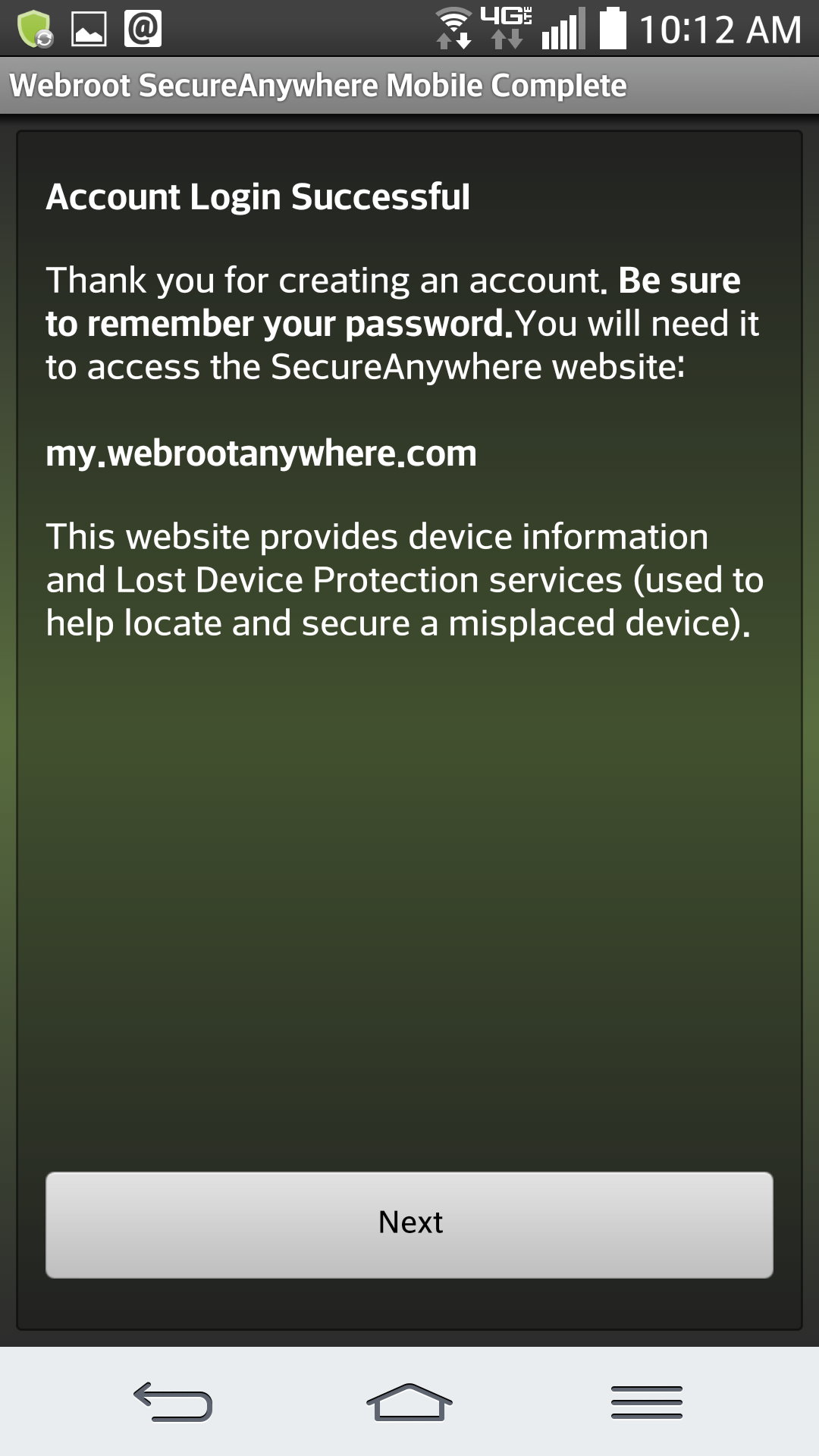 Lost Device Protection
*Lock..
*Wipe..
*Password Protection
Activate Device Administration on the next screen
. Activate phone administrator/Activate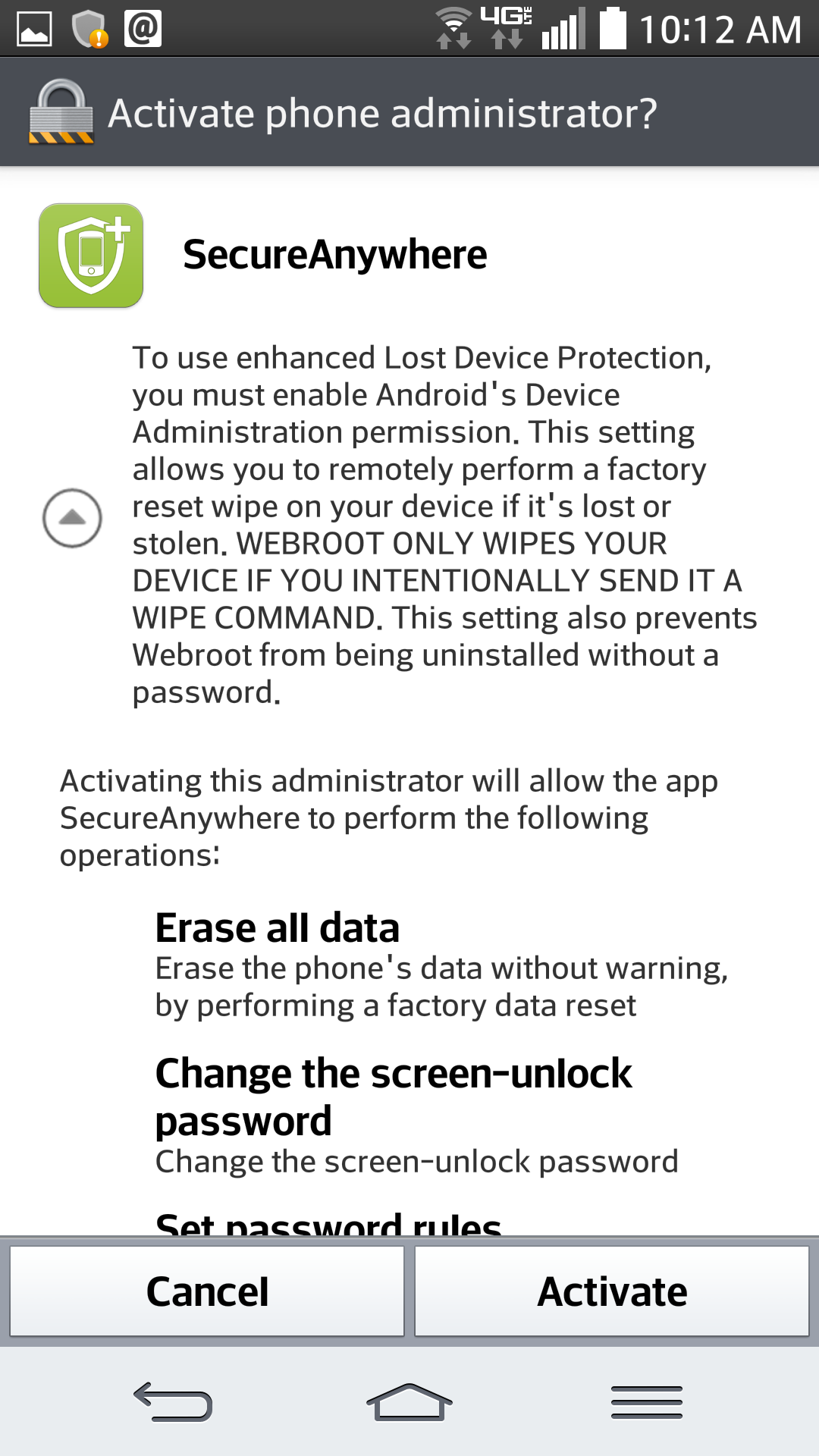 Congratulations - Setup is complete.
When the scan is finished, SecureAnywhere indicates if it found any threats and if you need to take further action.
*Click Done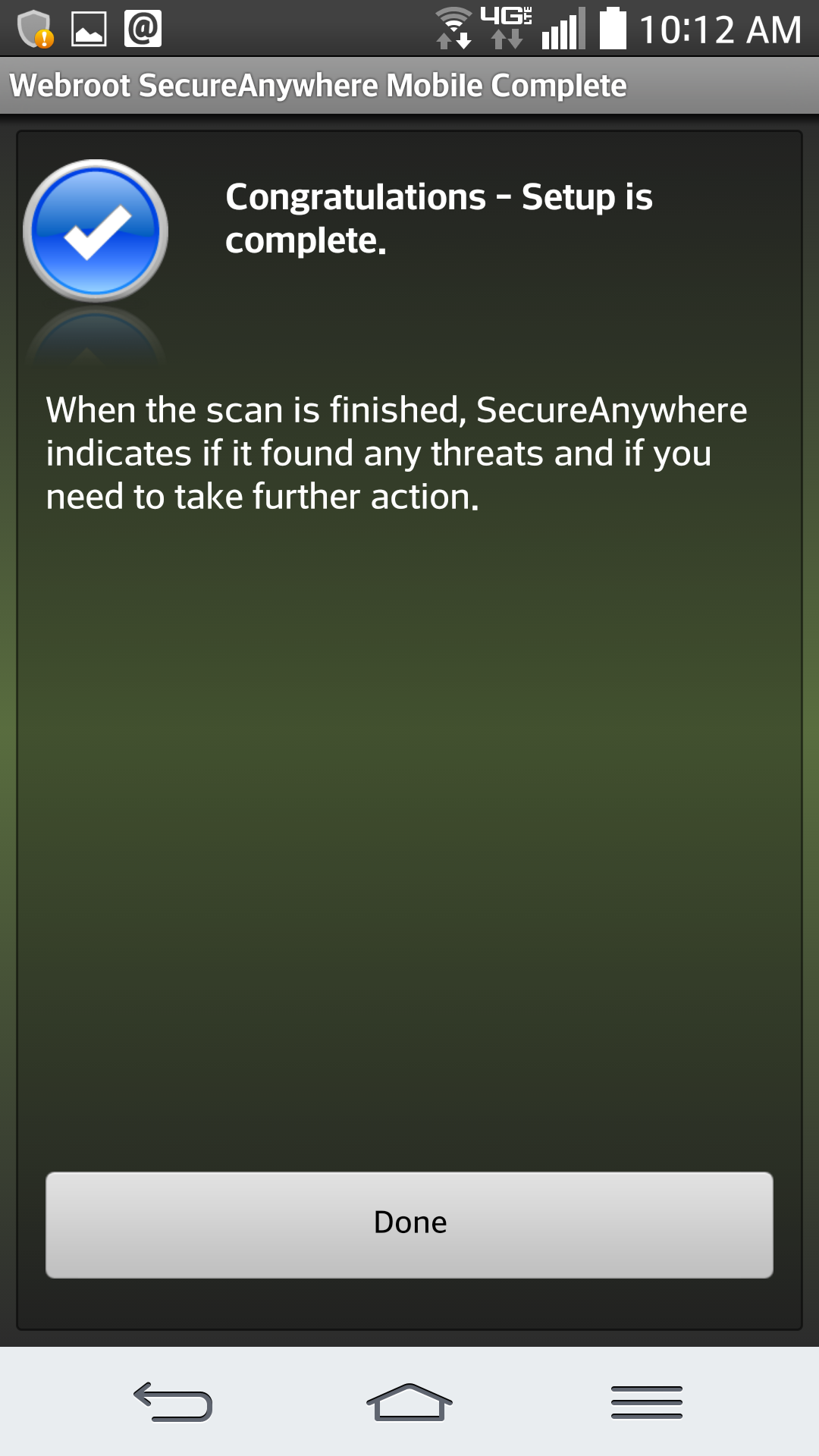 . Warning These are items that need your attention (note some mobiles may not have to Fix This Now)
* Fix This Now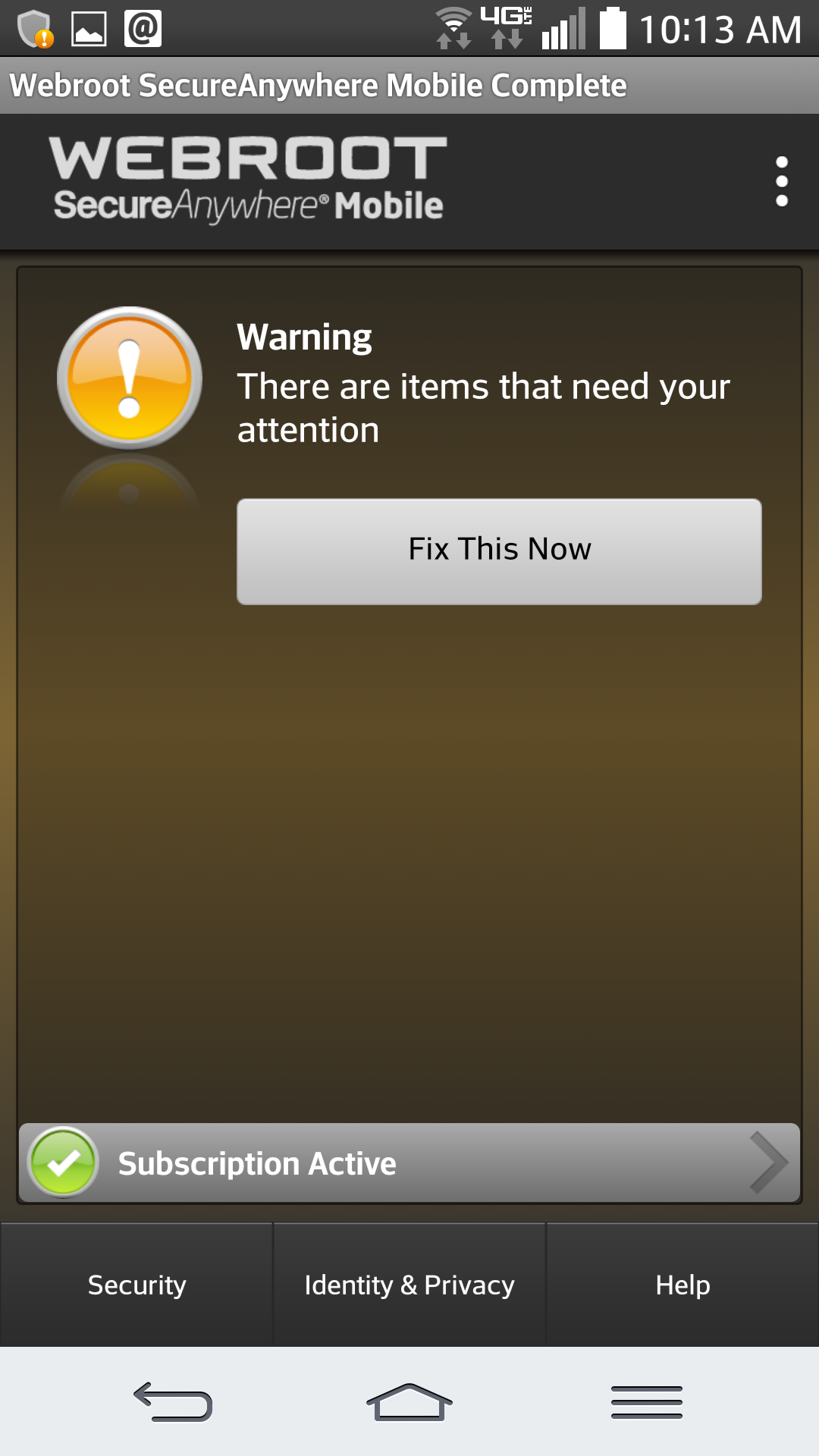 You may be at risk
There are items that need your attention
* "Lock Screen" Settings in UNSAFE State
The "Lock Screen" is in the UNSAFE stae. For optimal security, we recoomend that you setup a secure lock screen.
You may click Fix This Now/ Ignore (Don't Ask Again)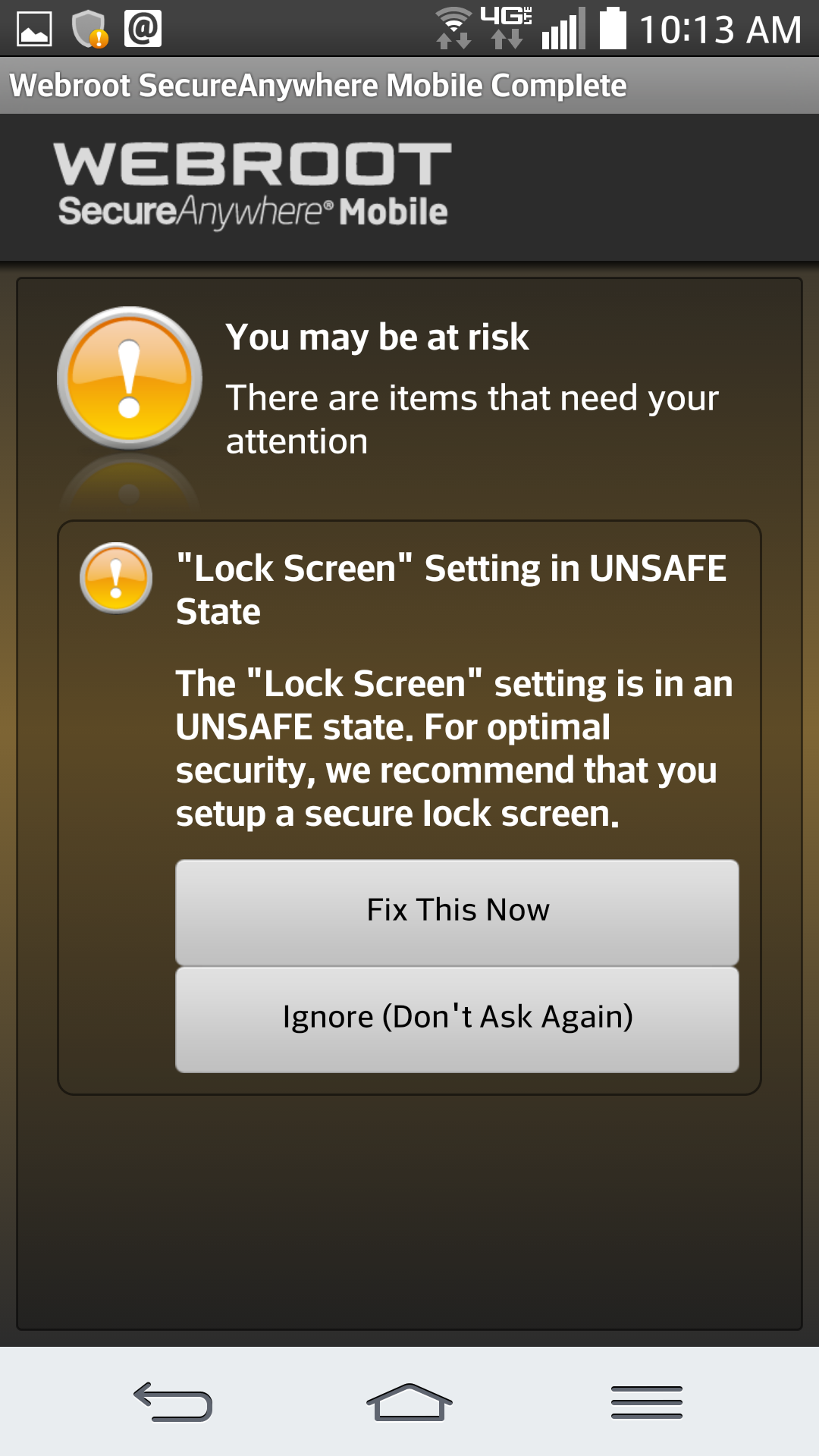 Antivirus Scan
Scan Complete/No threats found.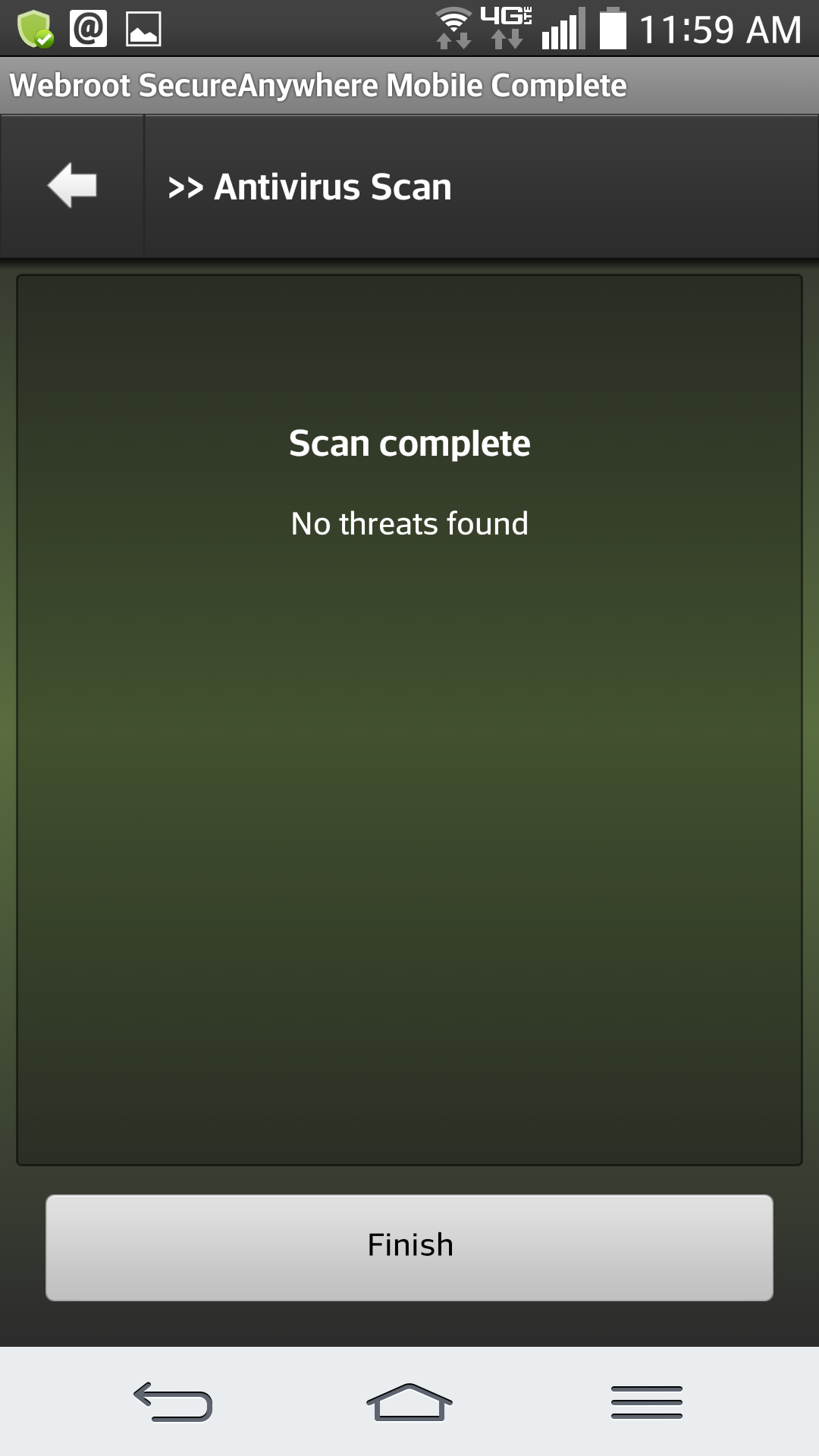 >>Antivirus/ No problems detected.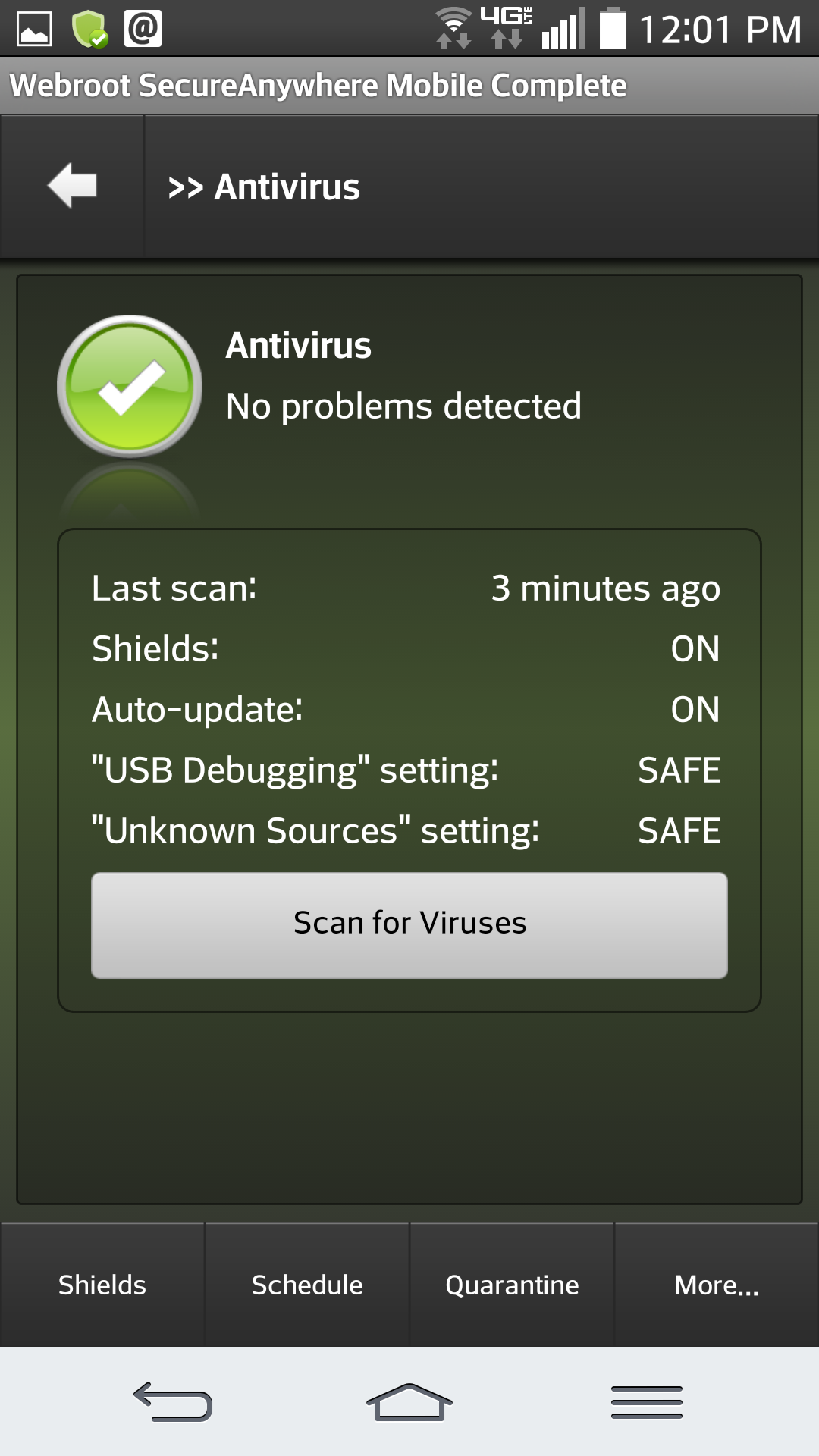 16, You are protected
No issues detected. Application is configured for optimal security.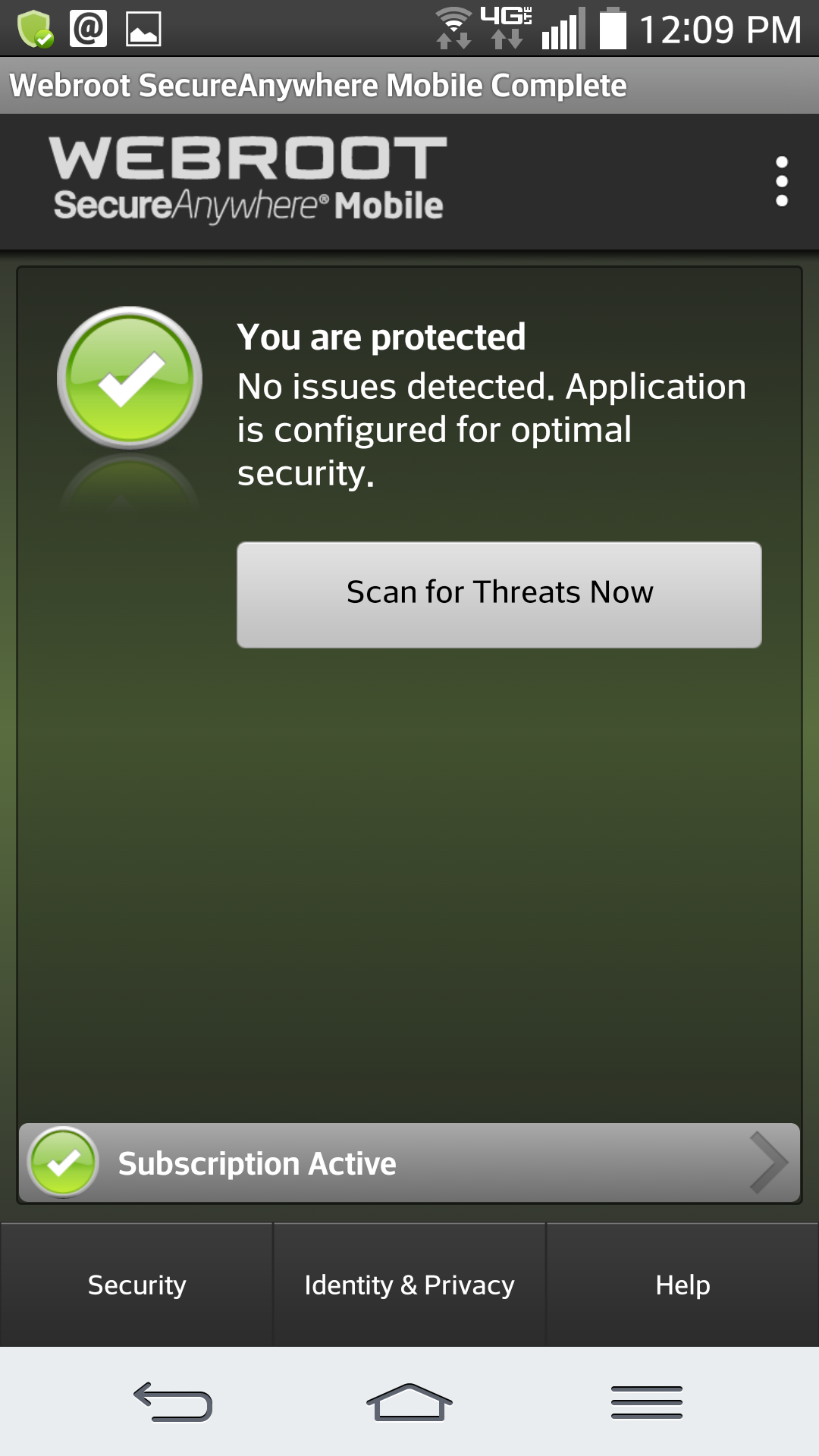 Note: This will be your main startup screen.
If you have any problems please issue a
Support Ticket