So, I started up my computer like usual and opened google chrome. Except I couldn't? It was detected as unsafe by both windows firewall and webroot, webroot quickly gave a notification to uninstall the program. I believe it was along the lines of Win- something? I believe 32 and gave the path file of the apparent malware file. I have no downloaded anything on my computer besides discord, steam, and some minecraft files. And google chrome itself. I downloaded malwarebytes for a scan, and it found nothing, and did an optimize with webroot and found nothing. I've uninstalled Google Chrome as I couldn't even open the app anymore. I have no idea what happened. Any help?
Best answer by TripleHelix 18 July 2020, 15:18
Hello @Username9999  it could of been a False Positive as Webroot shows it good at this time and notice the date.
http://snup.webrootcloudav.com/SkyStoreFileUploader/upload.aspx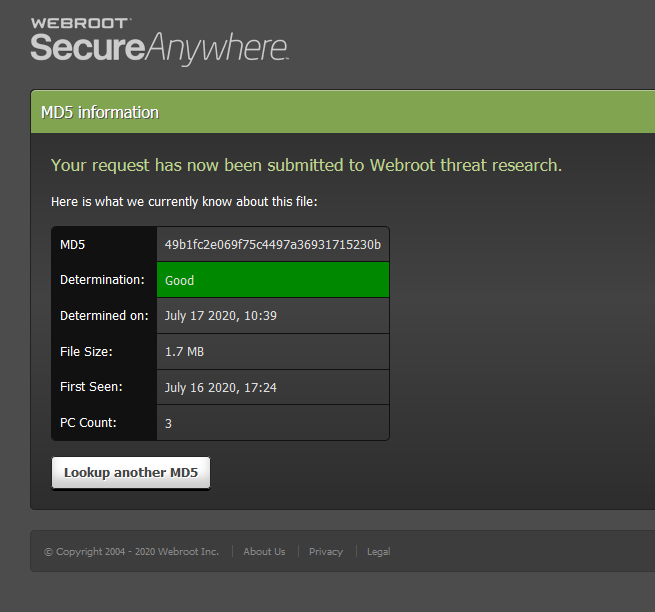 So IMO you can reinstall Google Chrome Release:  https://www.google.com/intl/en_us/chrome/
https://chromereleases.googleblog.com/2020/07/stable-channel-update-for-desktop.html
HTH,
View original