We are thrilled to announce that OpenText Cybersecurity has emerged victorious at the prestigious MSP Innovation Awards Europe 2023! 🥳🎉 Our unwavering commitment to excellence in the European managed services market has been recognized, as we have been crowned the winner in the category of Best Vendor Security Offering!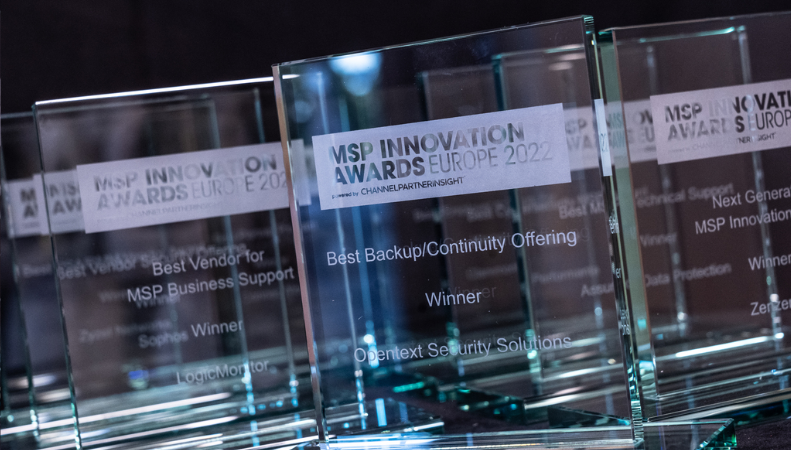 The MSP Innovation Awards serve as a platform to honor exceptional partners and vendors who have demonstrated remarkable success in the field of managed services. We are truly humbled to be recognized alongside other outstanding companies and individuals who have made significant contributions to their respective sectors. 🤝
At OpenText Security Solutions, we're deeply committed to driving innovation and excellence in the security sphere. This award is a testament to our collective efforts, the strength of our solutions and our tireless commitment to ensuring the highest level of security for our partners and their businesses. 🛡️
A HUGE thank you to all our dedicated team members who've worked relentlessly to make this achievement possible. And, of course, a massive shout-out to all our wonderful clients and partners. Your trust, collaboration, and feedback have played a pivotal role in shaping our solutions and securing this win! 🤝
As we celebrate this achievement, let it be a reminder of our continuous journey towards ensuring a safer, more secure digital world. Here's to more innovation, commitment, and success in the years to come!