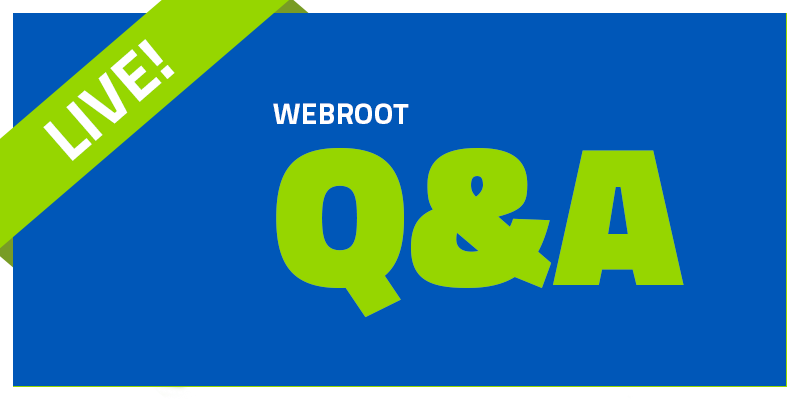 Hello Webroot Community!
The entire Webroot team is really excited about the launch of our new product,
Webroot WiFi Security
.
If you didn't see our announcement yesterday you can find out more here.
I wanted to let you know that the WiFi Security product team along with other Webrooters will be on the Community in a couple weeks answering your questions about our newest product.
Details:
When? Monday October 29th, 2018
Time? 10:00am - 11:00am MT
Who? @, @, and me (@)
We're looking forward to talking with you and answering your questions about WiFi Security and all things VPN.
If any questions pop up between now and the 29th, feel free to add them below and we'll do our best to answer them in a couple of weeks.
Thanks!