The massive
International CES
trade show in Las Vegas wraps up tomorrow, but most major tech sites have already selected who they think are the big winners in each major tech category. Digital Trends is one such tech site. You can check out their full list of winners
here
, but I'll also include a few brief highlights based off their selections below.
LG seems to be a Digital Trends favorite at CES 2014, taking top honors in their 'Home Theater (Video)' and 'Computing' categories. DT were particularly impressed with the company's 77-inch curved OLED TV, calling it 'simply the most awesome TV we've ever seen'. Likewise, the LG Ultra PC took top honors in the 'Computing' category thanks to its ultra-slim profile, light weight, and 1080p IPS display, among other features.
While there were many smartphone announcements, none were from the major players like Samsung, HTC, or Motorola, who are saving their flagships for next month's Mobile World Congress show in Barcelona. For this reason, DT had to look at the smaller players to pick their winner...the Huawei Ascend Mate 2. It took the title not just because it's a great phone, but specifically for awesome features like 2+ days of battery life and a 5 Mexapixel Camera...that's FRONT CAMERA (it's got a 13 MP shooter in the back). And it might be coming to the US. Downsides? At 6.1 inches, it's massive for a phone.
For the 'Tablets' category, DT crowned Samsung's new Galaxy Note Pro 12.2 king. Why? First, as they said, there weren't many impressive tablets at this year's show. But, the new Note's large size combined with the S Pen "offers some compelling new ways you can use a tablet." What they're talking about, of course, is Samsung's new four-way split screen mode, which allows for quad-tasking.
You can check out the full list of winners by clicking the aforementioned link.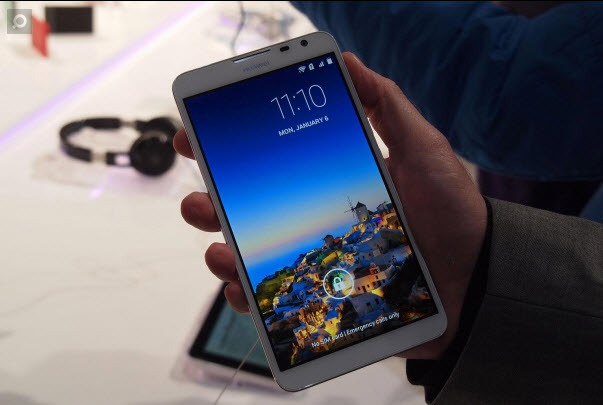 (Source: Digital Trends)