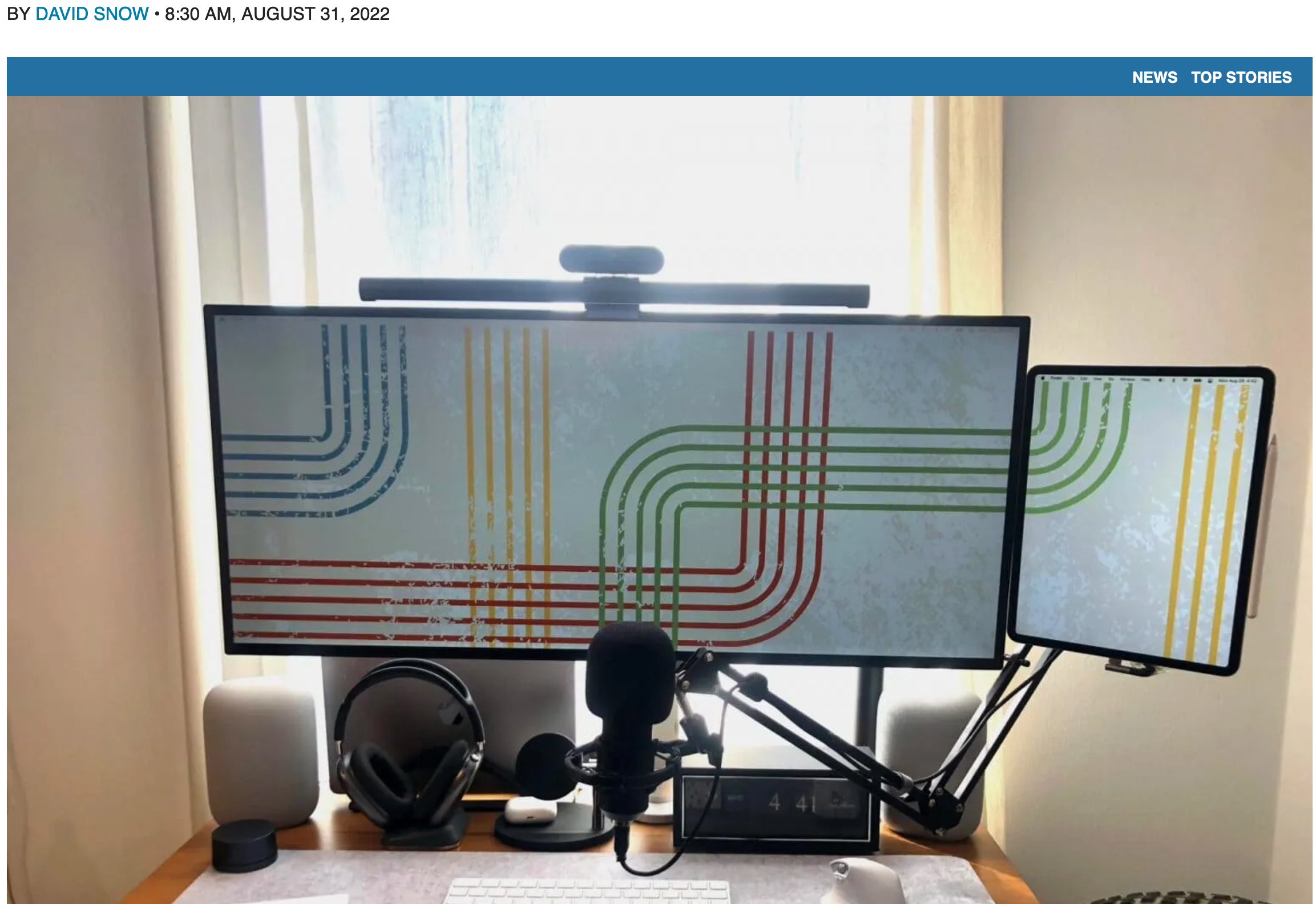 Apple has said many times it won't produce a touch-screen Mac because that's what iPads are for. But Sidecar functionality can make an iPad a touch-screen extension of a Mac, where you can drag and drop elements and work with them using Apple Pencil or your fingertips.
Today's featured MacBook Pro setup mounts a big 5K display and an iPad Pro right next to each other. In the photograph, you can see the desktop wallpaper running right onto the tablet's display through Sidecar (more on that below).
And who doesn't love an all-Apple audio arsenal? This setup rocks paired OG HomePods, AirPods Max on a cool charging stand and AirPods, too.