Some of you who are using windows 8 might find shutting down and other options in windows 8 a bit tangled.
Moving your cursor to the right upper corner brings out the charms menu and  opening the Charms bar, clicking Settings, selecting the Power button and choosing 'Shut down', does the job normally.  
Or from metro menu you can signout and you will see login page with shutdown button..  
Still messy?

You can go to desktop and click Alt + F4 and it brings you this good old windows shutdown option box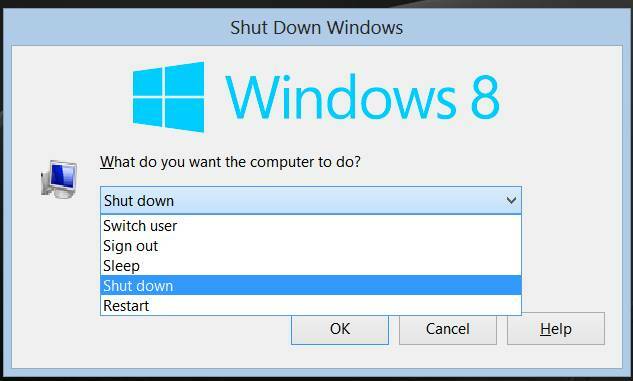 You can easily go to desktop by clicking the right bottom corner while in desktop mode..
and while in metro menu.. you can hit the desktop tile or you can always hit
windowskey + D
or
windows key + M
to get to desktop