I have been trying for almost a month to figure out why my GSM has no "API Access" tab, and the webroot support staff is basically useless. I am hoping the community forum is more knolwedgeable.
Here is what the GSM looks like in the trianing videos, and it has the tab I need: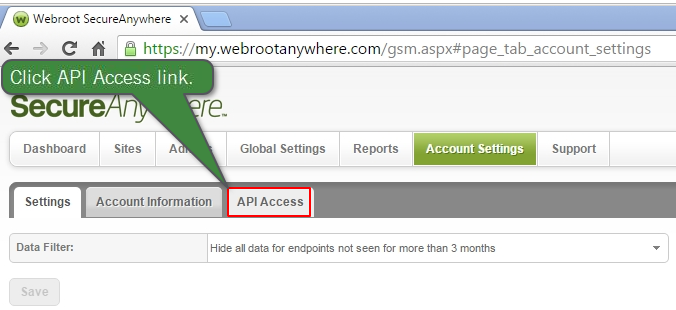 Here is what my GSM looks like. Note they are very different interfaces even.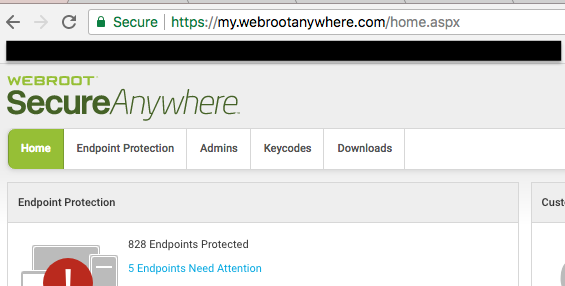 Anyone have some insight? What am I missing? I tried to change home.aspx to gsm.aspx, but it just takes me back to home.aspx.
Thanks,
Phil