As the title says, I tried to uninstall Webroot Security Anywhere  Opened up windows program for uninstalling programs, searched up webroot, found it, and attempted to uninstall. For about 5 hours, it's been stuck uninstalling with the cursor having the little blue circle next to it. About 3.5 hours in, my screen went black with the cursor  still around and occasionally joined by the blue spinning circle.  It is still like this right now. Anyway i can fix it? Is it safe to shut down? I need something I can do, as I don't really like the idea of taking my computer with my personal data on it, including important financial information, to a specialist during a pandemic. Thanks
Edit: I cannot do anything on my computer, as nothing is responsive (or at least responsively visible) with the black screen up. CTRL + ALT+ DELETE and CTRl + SHIFT + ESC do nothing
+note   Apparently, I am supposed to receive a selection of characters (to indicate I'm not a bot) after selecting Webroot to uninstall. However, I never received such a thing, or anything that looked like that on any tutorials. 
Best answer by TripleHelix 12 July 2020, 15:40
Hello @mzc0 
Try running this to uninstall:
"C:\Program Files\Webroot\WRSA.exe" -uninstall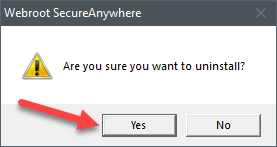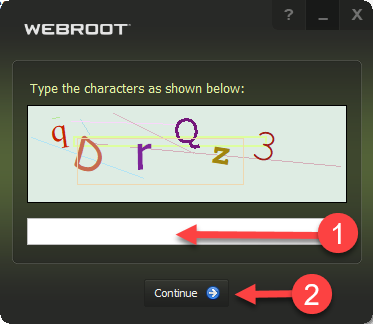 If it doesn't work in normal mode then Boot into Safe Mode with Networking and try again!
https://support.microsoft.com/en-ca/help/12376/windows-10-start-your-pc-in-safe-mode
Look half way down the page if you don't know how to get in Safe Mode with Networking! https://www.howtogeek.com/107511/how-to-boot-into-safe-mode-on-windows-8-the-easy-way/
HTH,
View original