Hello Everyone!
You may notice that the Webroot Community looks different today, as we have rolled out the first of several improvements. The most immediate changes you'll see are updates to the overall look and feel of the community. This cleaner and more modern design update ties into the overall aesthetic that you've come to know on our main site, Webroot.com. I think where you'll notice the biggest change is on the homepage: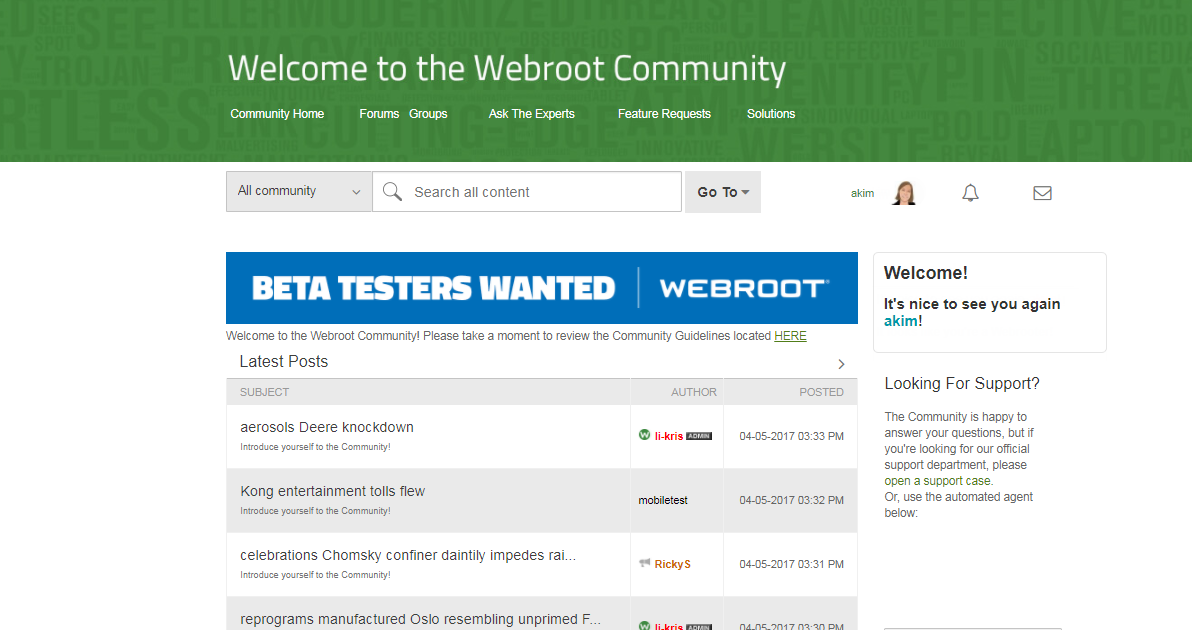 Here are some of the other changes we've made:
Moved to a responsive design – the page will adjust when viewed on smaller screens
Updated header with clearer links instead of icons
Updated font and colors to match the webroot.com site
Added a search bar at the top of the page
We are constantly striving to make this an even better place for you to ask questions, get answers, and discuss ideas.
I hope that everyone enjoys these changes. Please share any feedback you have with us and we will keep you posted as we work through more changes to help with the organization and navigation. This is just the first phase of many in what will be an ever evolving community.