If you think you're taking adequate steps for your cybersecurity, you're in good company. Nearly 9 out of 10 Americans (89%) believe they're taking appropriate steps to stay safe online, according to our most recent version of an annual survey, 2020's Most (and Least) Cyber-Secure States. Unfortunately, in terms of our actual behavior, the average American's cyber-safety habits put us at about 58% on our cyber-risk scale. If you think about that in terms of letter grades in school, that's an F. Not pretty, right?
Let's back up a little and go over some positives. Overall, the cyber-safest states in the U.S. are Nebraska, New Hampshire, Wyoming, Oregon, and New Jersey.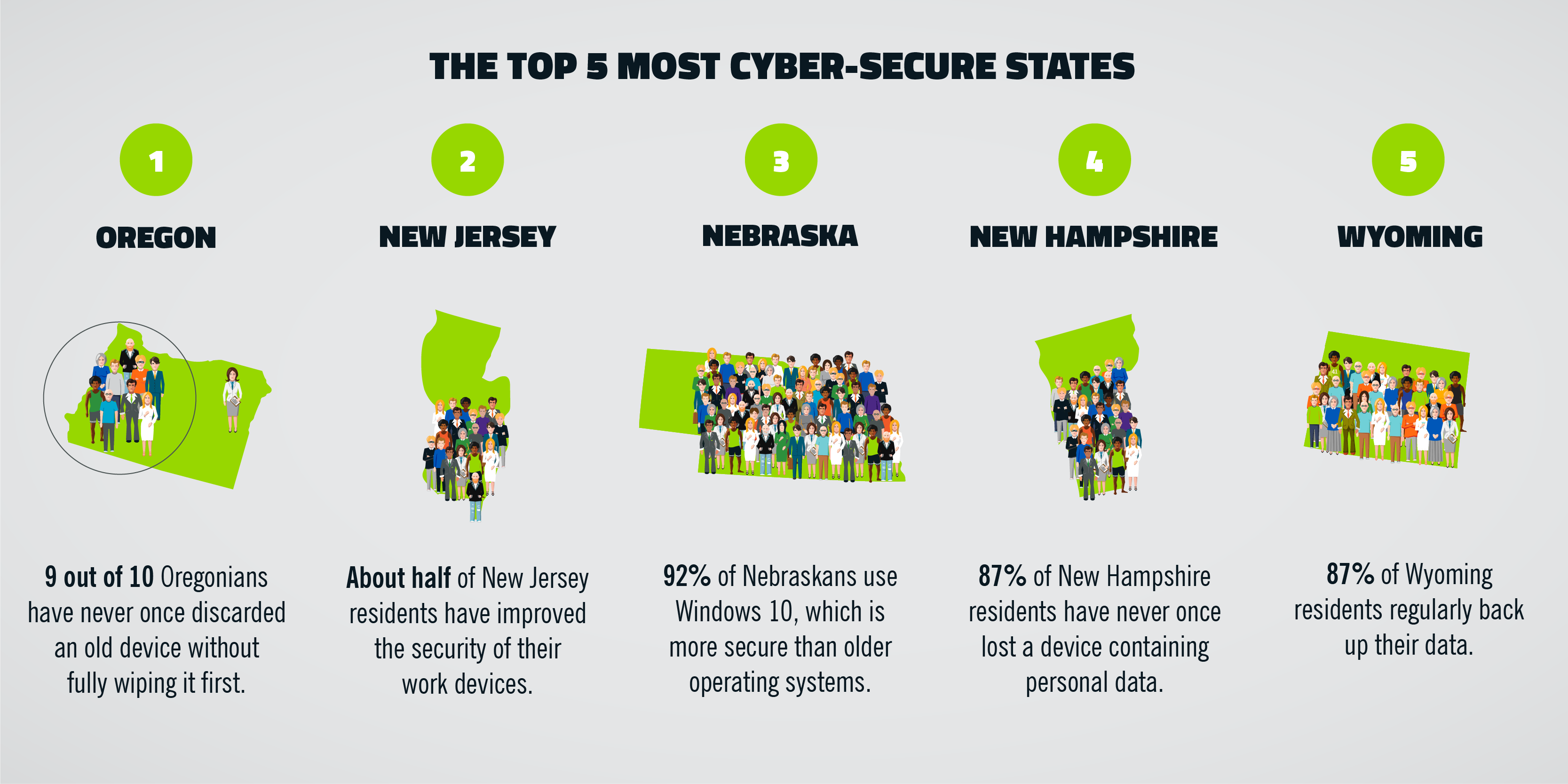 Good habits of the cyber-safe:
Protecting all your devices with antivirus and a VPN.
Regularly backing up data, preferably to both a physical drive and a secure cloud backup.
Keeping your operating systems, antivirus software, and other apps up to date.
Investigating and improving on the security of all devices, including work computers.
Wiping old devices before discarding them.
Creating strong, unique passwords (and not sharing them.)
Being extra cautious and using common sense when providing personal information.
Okay, now for the bad habits. In order of most hackable, the cyber-riskiest states in the union are New York, California, Texas, Alabama and Arkansas.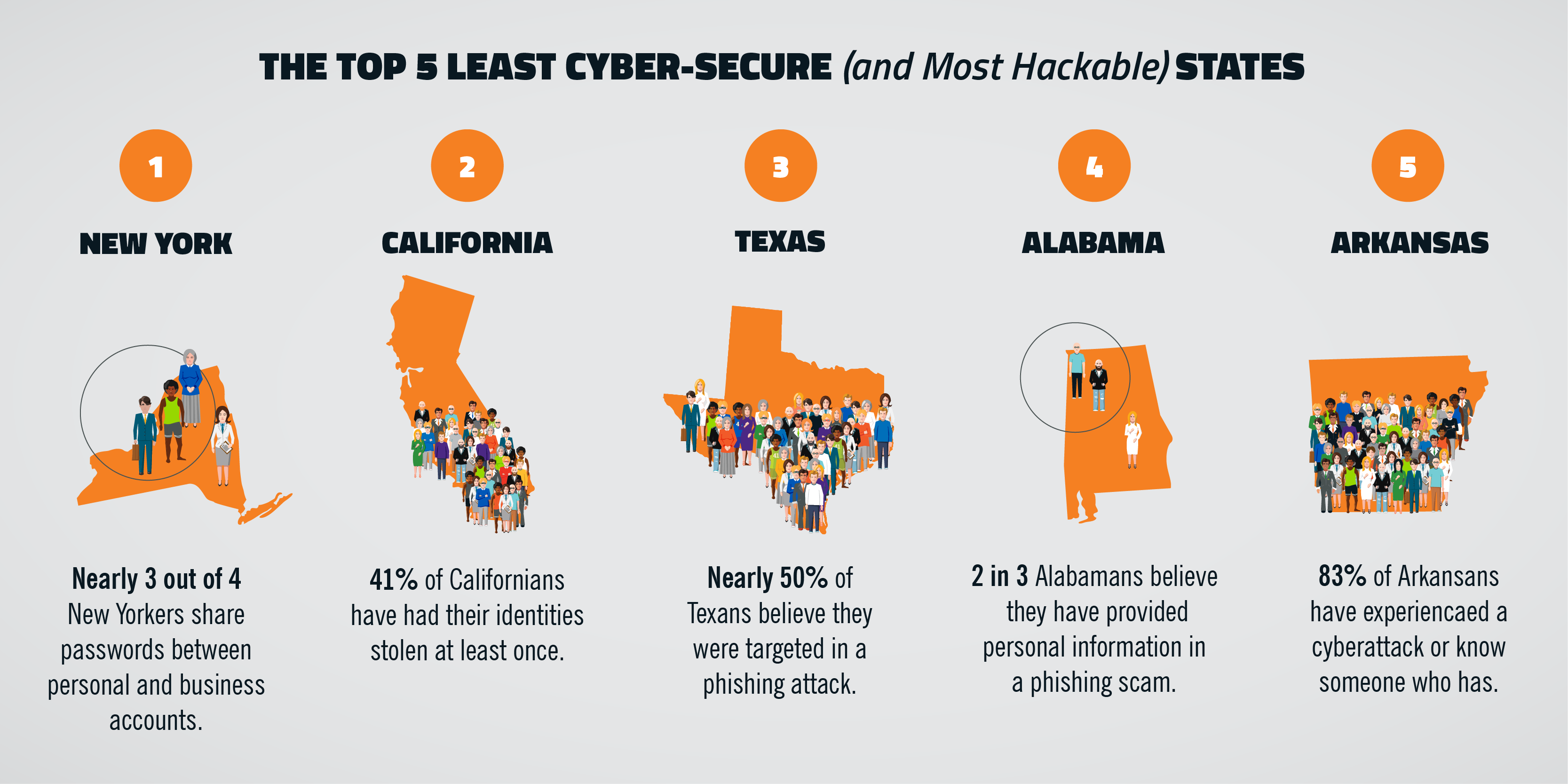 What are they doing that's so bad? Pretty much the opposite of the good habits we listed above.
Sharing passwords to online accounts with others
People who share account login credentials are 2x more likely to have their identities stolen.
Not using antivirus on all devices
Yes, all of your devices need antivirus protection, including mobile phones and tablets. Additionally, make sure you wipe old devices before discarding them. Nearly 1 in 4 Americans don't do this. Coincidentally, the same percentage of people have had their identities stolen.
Not having a secure backup 
This one should be a no-brainer, but there are still plenty of people out there who don't take this critical step to protect themselves.
Reusing passwords across multiple online accounts
When you reuse passwords, it means a cybercriminal only needs one to start accessing your various accounts.
Not using caution when providing personal info
A whopping 46% of Americans are either certain or believe they may have provided personal info in a phishing scam.
If you want to prevent attacks and ensure you can bounce back in the event that the unthinkable happens, it's really not that hard. Good password hygiene, antivirus, and backup are basic and easy to set up, and they can make a world of difference.
When it comes to your cyber-safety, be like Nebraska, not like New York. For more details on each states' cyber-safety habits, check out our infographic.
For more 2020 Most (and Least) Cyber-Secure States coverage be sure to read: