by: Paul Horowitz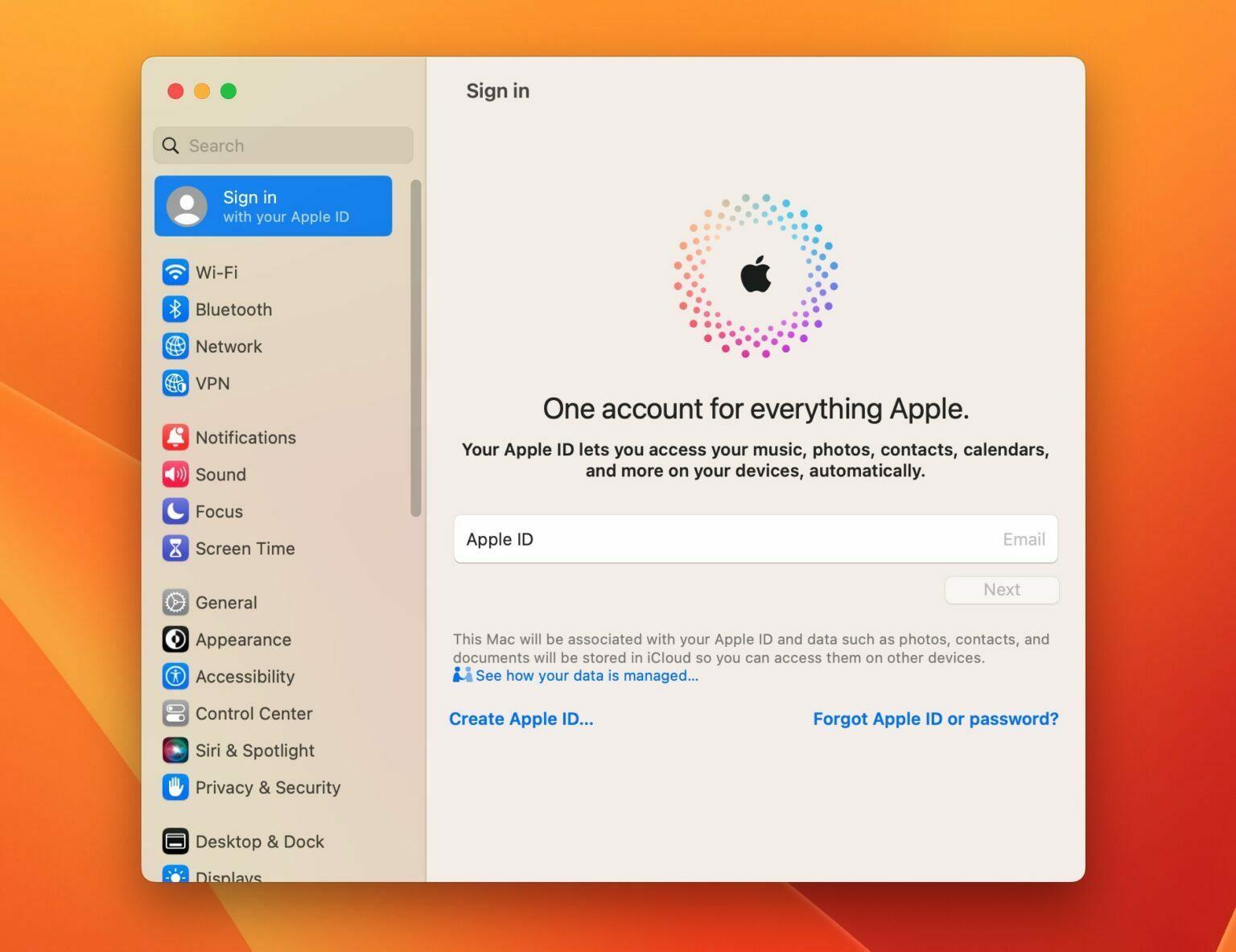 An Apple ID is used as a gateway to every Apple service and many features on the Mac (and other Apple devices), ranging from iCloud, iCloud Photos, iCloud Drive, Find My, iCloud Documents and Data, backups, Contacts, Messages, Notes, Mail, and so much more. 
While basically every Mac should stay logged into an Apple ID to have access to all of those features and to function as intended, there are times when users may wish to log out of an Apple ID and remove an Apple ID from a Mac. 
But, like so many other things relating to System Settings in MacOS Ventura, signing out of an Apple ID is different in MacOS Ventura than it was in earlier versions of MacOS as the location of the settings have changed.
Let's review how you can go about signing out of an Apple ID on a Mac with MacOS Ventura 13 or newer, and what that means.