Hello, I see this notification offering to clean up files (attached image). I feel it is dodgy. Webroot scan doesn't pick up anything. Do you know I could remove? Thank you!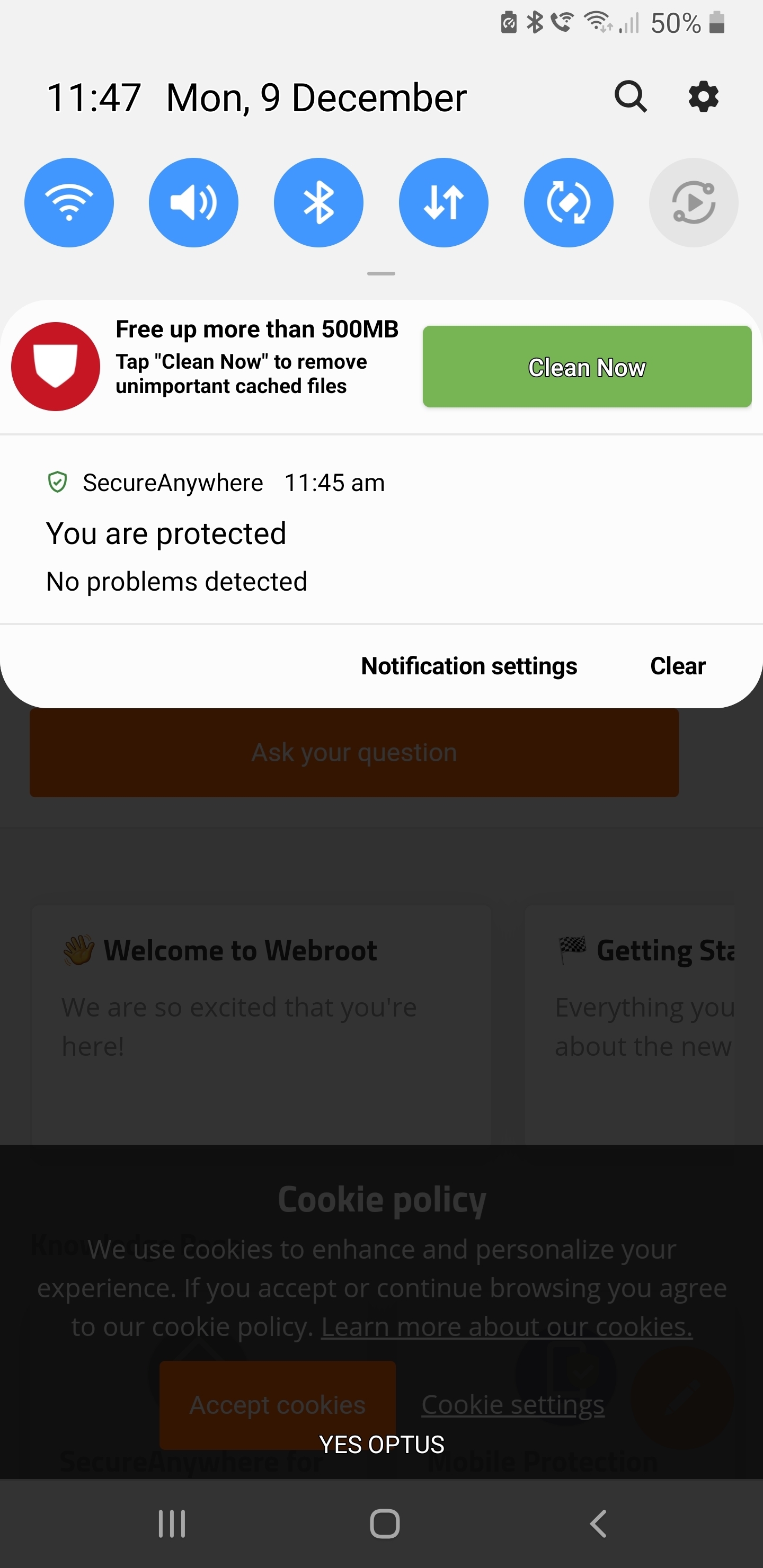 Best answer by Ssherjj 9 December 2019, 03:19
Hello @Proteinman ,
Welcome to the Webroot Community, 
Are you able to check your permissions on your Webpage? In the right side of the address var, tap more info. Tap site settings/under Permissions tap Notifications and see if the settings are on. Go to your Chrome browser homepage or search engine and check for extensions or toolbars that keep coming back. Clean your browser history as well.
Hopefully this helps and if not you can Submit a Support Ticket free of charge with an active subscription. Support can help you if you have a PUA or not.
Please let us know if this was resolved or not so that we may help others. 
View original