I have tried multiple system restore points, and I'm getting the following error everytime.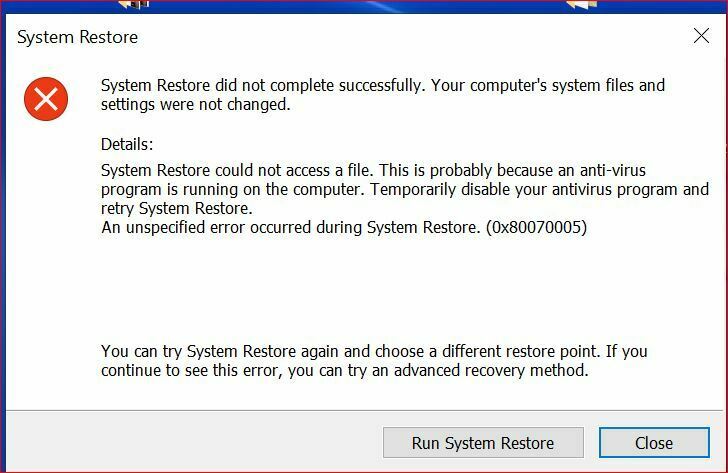 Yes, I disabled Webroot (realtime shield, Web shield, Firewall).  I ran sfc /scannow, I ran check disk. No issues found. So then, I tried booting in safe mode, and trying  a system restore again, and I got this…. more specific error.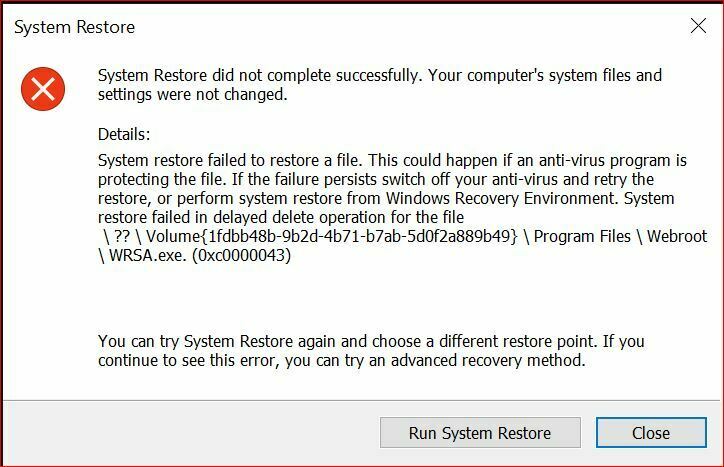 What am I to do? Uninstall Webroot and never use it again? I need the ability to restore my system (LIKE NOW!) and even in safe mode Webroot is hindering me?  Or is it something I'm overlooking?