I removed all my computers from my account  and re-installed webroot due to some game issues, but now it doesn't show any active computers in my account when there should be 2, it's been over 12 hours, is there any way to fix this?
Best answer by TripleHelix 20 July 2020, 00:38
@skippystyles  you have to Re-Activate the one your using and then it will show again so make sure you choose the right one! If you have issues then Submit a Support Ticket and they will help you sort it out.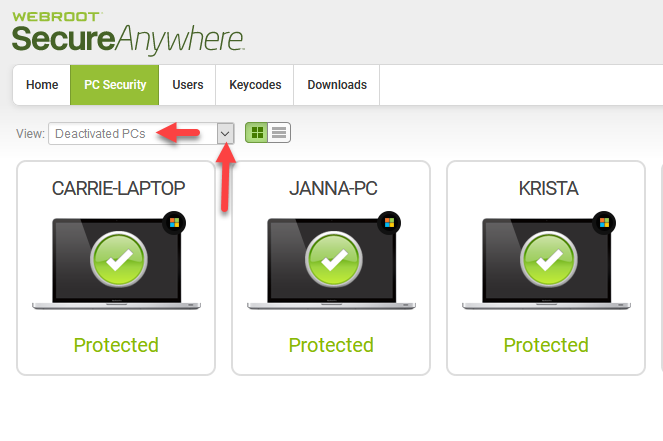 Click on the Deactivated one!
Then Re-Activate!

View original