Running on a 2016 macbook pro, running Windows 10 in a Parallels VM
When I run a scan on the win10 VM, it say's everything is clean
When I shut down Win10 VM and run scan on Mac, it says everything is clean
When I start up the Win10 VM and run scan on Mac, it finds viruses on Win10 volume.
All of the files are .mui extension files.
My questions are:
Are these false alarms?
If not, can I trust Webroot for Windows to find viruses?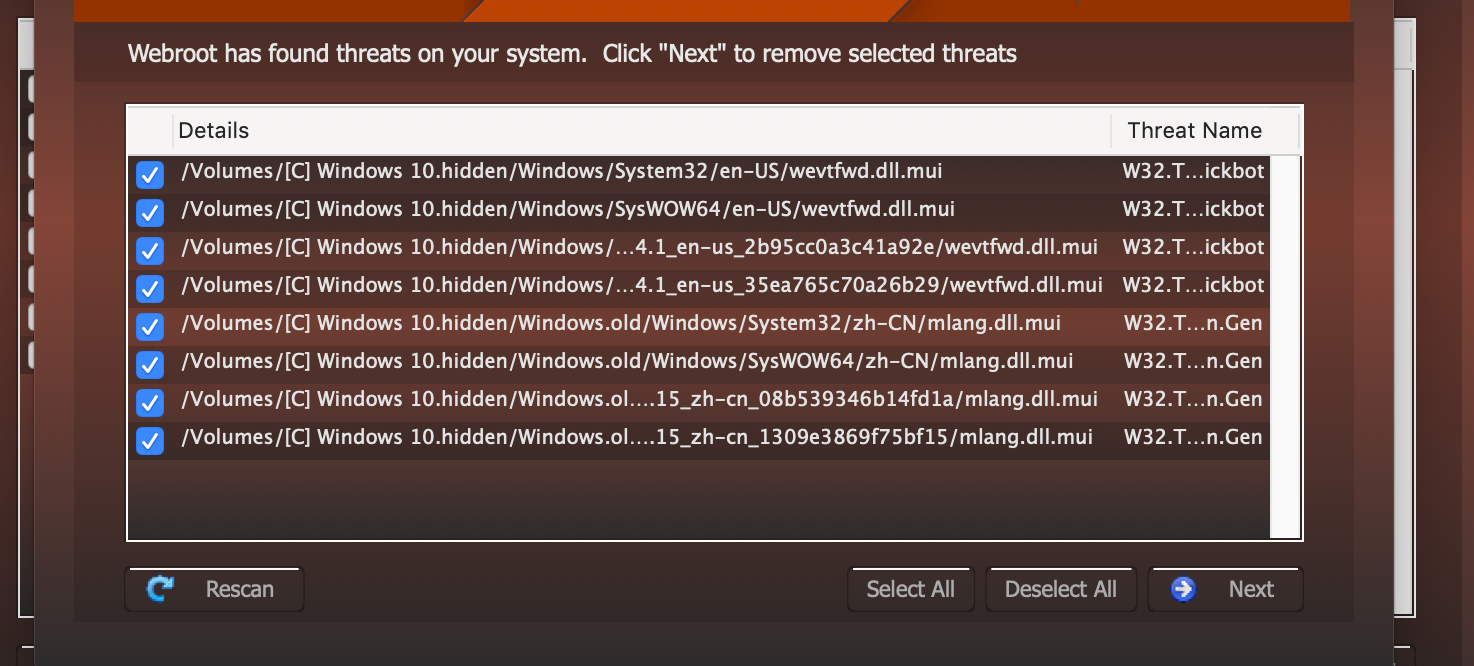 s.
Best answer by ProTruckDriver 3 February 2019, 03:13
Hello hoekma, Welcome to the Webroot Community Forum.
Since you are running Windows on a Mac computer I would have Webroot Support look at this before doing anything. Sending in a Support Ticket will automatically send Webroot logs to Support.
Please submit a
Support Ticket
or
Contact Webroot Support
to sort this problem. This service is FREE with a Paid Subscription.
Support Ticket System is Open 24/7
Note: When submitting a Support Ticket, Please wait for a response from Support. Putting in another Support Ticket on this problem before Support responses will put your first Support Ticket at the end of the queue.
HTH,
Dave.
View original