Hi, please see the attached screenshot. When I got to System Preferences > Security & Privacy, the Webroot extension is not found anywhere. Any ideas?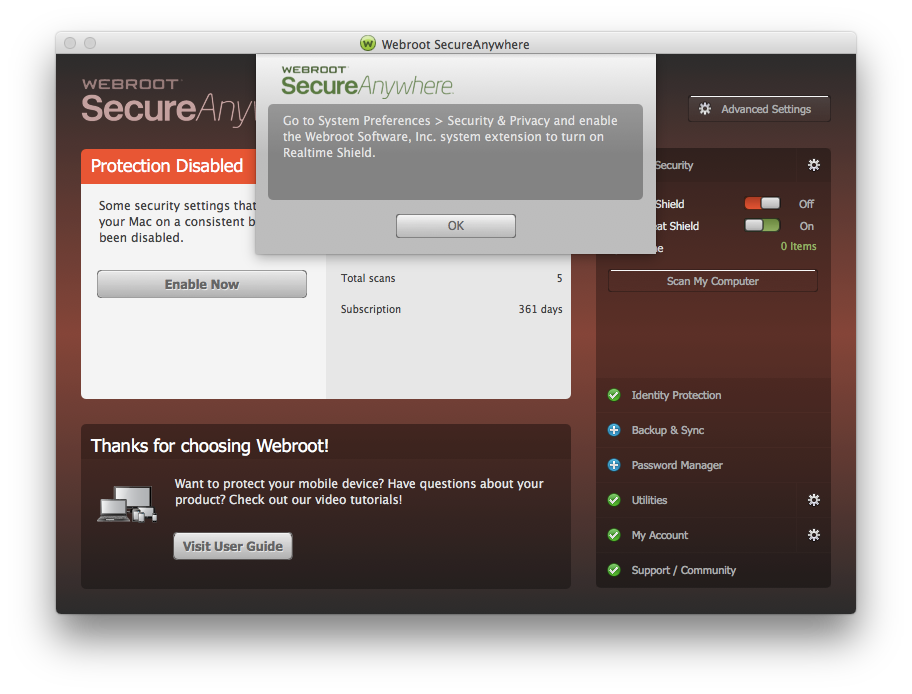 Best answer by HisSoldier 1 May 2019, 20:50
Thanks. It wasn't an installation issue. The button to allow Webroot to run was in the General tab of the Security & Privacy dialog which I didn't see. It's all good now.
View original