As some of you may or may not know, there is a major computer exhibition happening this week across the Pacific. Computex 2013 in Taipei, Taiwan, is where many PC, chip, tablet, and mobile manufacturers show off their latest and greatest (much like CES, but more 'real products that will soon be available' rather than 'awesome concepts from the future that you may see go mainstream in five years').
And while the show officially starts June 4 (keeping in mind that Taiwan is 12-15 hours (Eastern to Pacific) ahead of the US), many companies (such as Taiwan's own Asus and Acer) have already made their big announcements, the most interesting [so far] being Asus's Transformer Book Trio, which, in a nutshell is a combination of three computing devices and two operating systems. Basically, it's an Android tablet that you can snap into a keyboard, at which point it becomes a laptop capable running both Android and Windows 8. The other twist? The keyboard has it's own hard drive with a Core i7 processor and can be connected to a wireless monitor, transforming (pun intended) into a desktop PC. For more info on the new device, check out
PC World's article.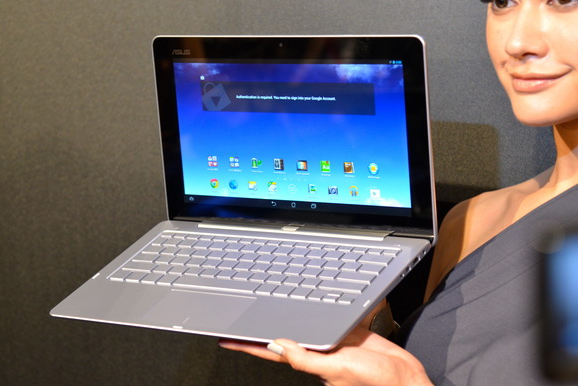 (Source: PC World)
I think this sounds awesome-the combination of a sleek device with powerful specs and great versatility sounds like another winner from the creative Taiwanese company. That said, there are still many unknowns, price being one of them. And with what the Trio is bringing to the table, this may be one pricey device. Sprinkle in the fact that you're mixing two, completely unrelated OS's and many questions arise. I'd like to hear your opinions on this device and whether or not you think it'll be successful or if the consumer's aren't ready for an Android/Windows collaboration.