Hi WR Team/Community,
I hope all is well.
So there's something I noticed when adding Edge Chrome to the app protection under the ID shield of WRSA. Every time there's a new update to Edge, you need to manually add Edge Chrome again to the app protection. 
I have a feeling this is Edge being weird but it has happened 3 times already on 2 different computers. Can you guys take a look into this?
Thank you.
Best answer by TripleHelix 8 May 2020, 19:50
As far as i know the new Chrome based Edge is not supported in the ID shield at this time and you will have to add it (I do) until Webroot adds it into the code! @PVaddi any news on this?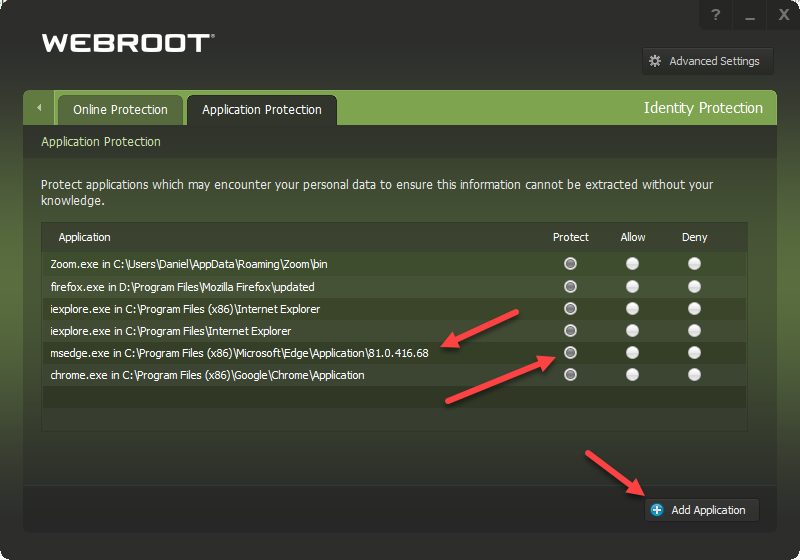 Thanks,
View original