I had webroot on my mac and then all of the sudden it asked for a key code. All the ones I had did not work so I went ahead and purchased a 5 device one for 3 years. I was able to get it on my phone, but for some reason it won't let me add it to my mac. I have installed and uninstalled and I have gotten two different things.
First one is that it force closes when I put the key code
Second if I used an old webroot I had from my time machine it allows me to put in the key code but it says it failed to install the latest verision.
Can someone please assist me? I spent $160 and I am starting to feel like it was a waste of money
Best answer by ProTruckDriver 8 April 2018, 01:54
Hello april317, Welcome to the Webroot Community Forum.:D
I've been running WSA Complete on a Mac for a little over 2 years now. I just upgraded from El Capiton to High Sierra a few days ago and reinstalled WSA today. WSA installed differently with High Sierra. I noticed that I got a warning about System Extension Blocked: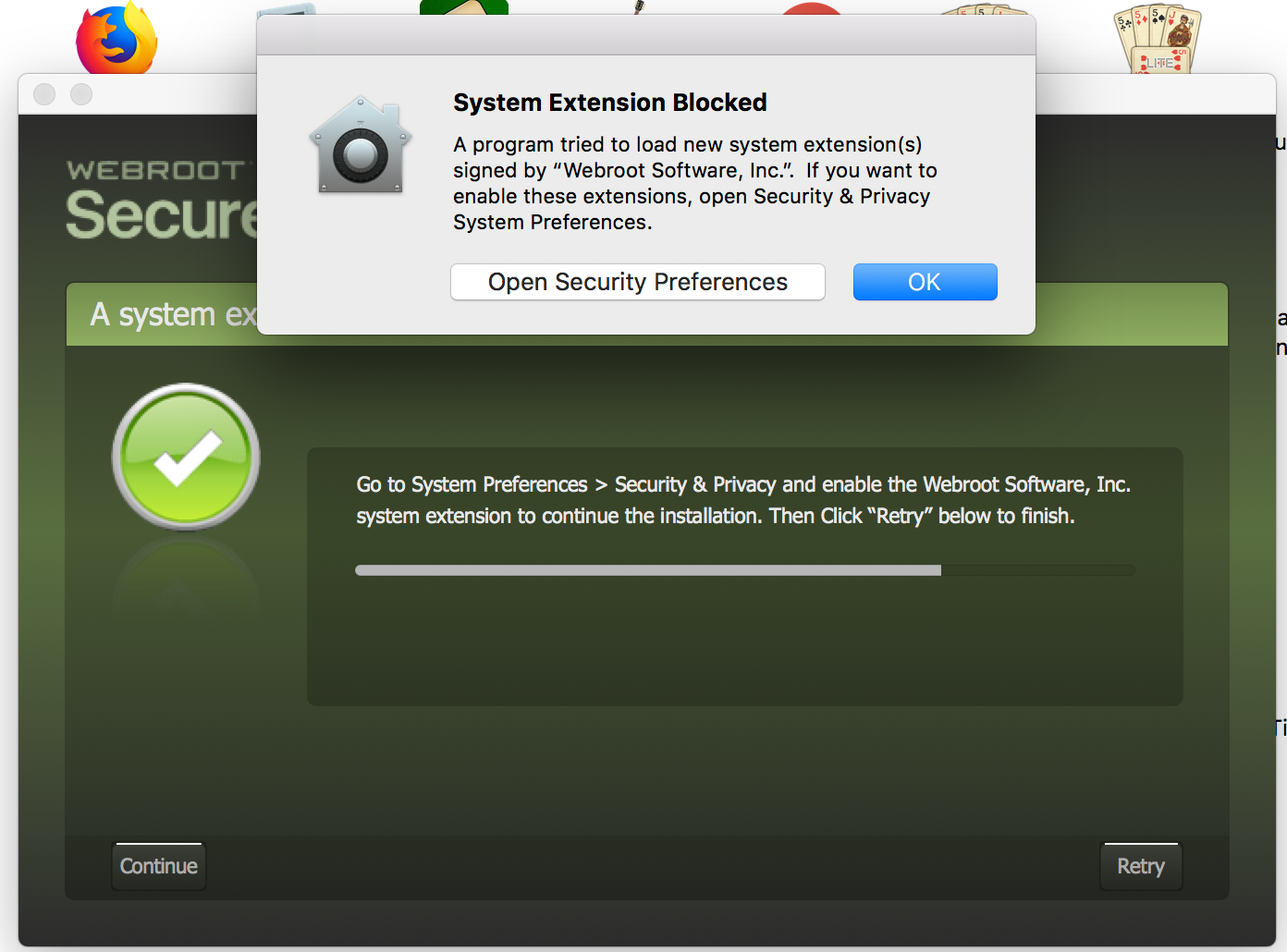 If this is what you are getting, go to "System Preferences" and "Allow" Webroot to install.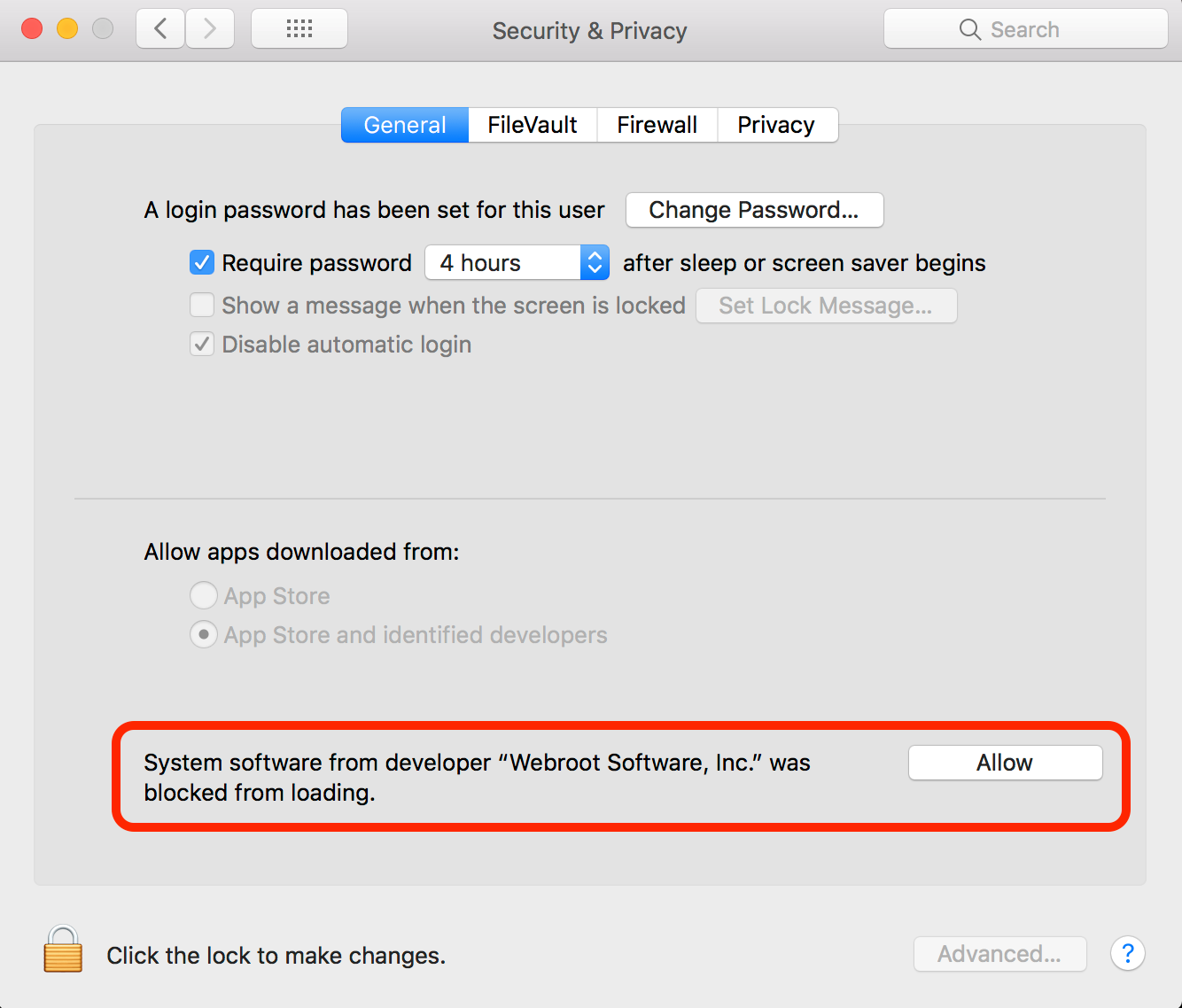 I hope that helps.
View original